Mary's Organic Crackers Super Seed Crackers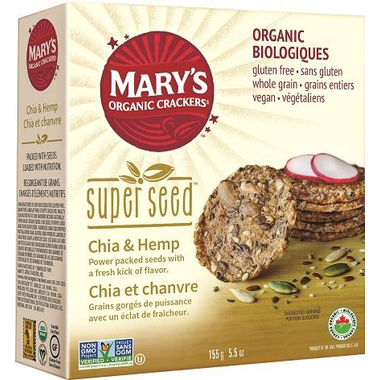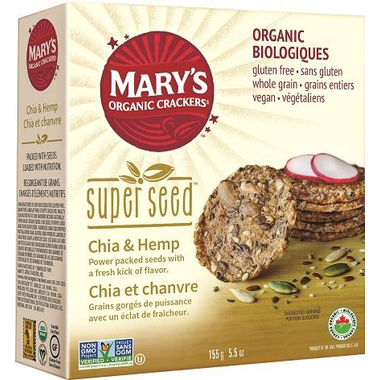 Mary's Organic Crackers Super Seed Crackers
Mary's Organic Crackers Super Seed Crackers are a gluten free, organic, wheat free and non-GMO cracker, which are a blend of sunflower, pumpkin and poppy seeds! These crackers are a perfect stand alone, soy free snack that can also be combined with a variety of delicious treats.
Features:
Organic
Vegan
Kosher
Soy Free
Non-GMO
Dairy Free
Wheat Free
Gluten Free
Whole Grain
No Trans-Fats
No Hydrogenated Oils
Ingredients:
Whole grain brown rice*, whole grain quinoa*, brown sesame seeds*, brown flax seeds*, hemp seeds*, black chia seeds*, pumpkin seeds*, sunflower seeds*, filtered water, sea salt, garlic powder*, parsley*, black pepper*, nutmeg*, thyme*.
*Organic
This product was manufactured in a gluten free, dairy free, and nut free facility.