Mate Factor Yerba Mate Organic Cinnamon Rooibos Tea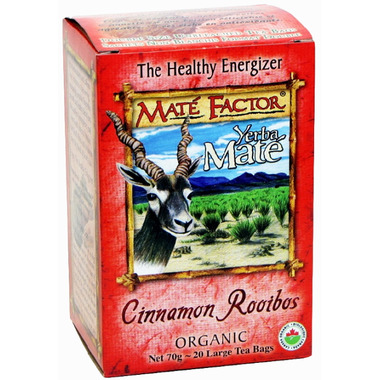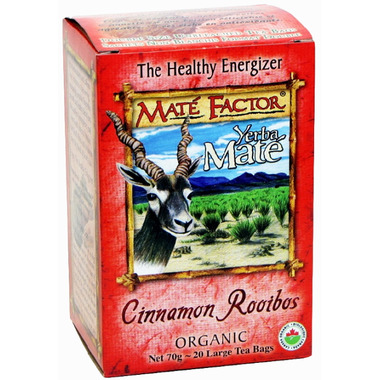 Mate Factor Yerba Mate Organic Cinnamon Rooibos Tea
High in antioxidants and caffeine free, rooibus is becoming increasingly popular. Enjoy this smooth and healthy blend from the southern hemisphere: Mate from South America, rooibus from South Africa and cinnamon from the islands of South Asia.

Yerba Maté is more than just an invigorating brew. It is one of nature's best sources of antioxidants. In addition, a full complement of vitamins and minerals (including chlorophyll, vitamins A, B, C, E, magnesium, potassium, iron, pantothenic acid, and much more) help make a cup of Maté tea an excellent immune-boosting brew

Ingredients: Green Yerba Maté, Red Rooibus, Cinnamon Bark, Chicory and Nutmeg.