MedPro Defense NiteFlex Nitrile Powder Free Gloves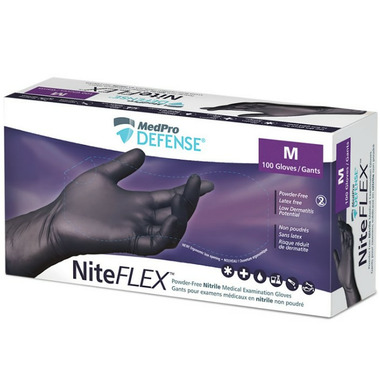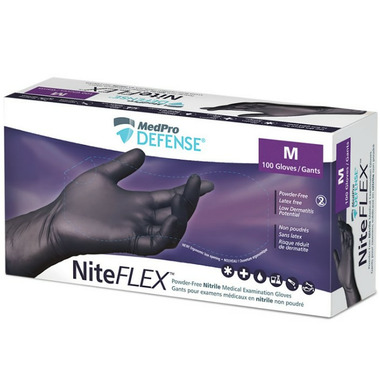 MedPro Defense NiteFlex Nitrile Powder Free Gloves
This glove is suitable for bloodborne pathogens, emergency room, laboratory, harsh chemicals, mechanical, and first responders.
Skin-conscious: Powder free and latex free
Low dermatitis potential
Meets ASTM Standard D6319
AQL 1.5
Ergonomically shaped opening means less waste
User-friendly boxes have an ergonomically-shaped opening. This reduces the chance of multiple gloves falling out of the box when dispensing.