MegaFood Daily Purify Nutrient Booster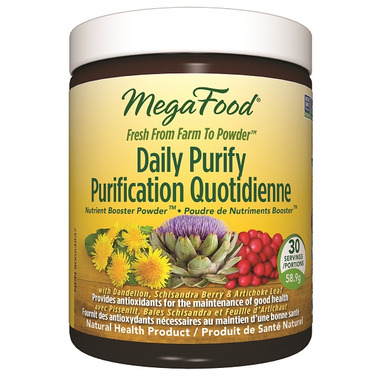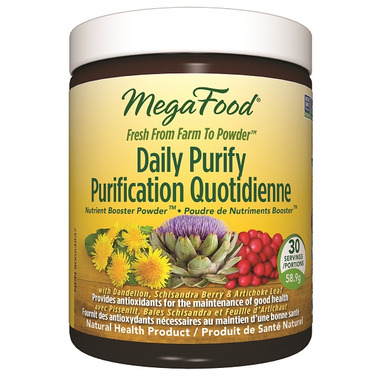 MegaFood Daily Purify Nutrient Booster
MegaFood Daily Purify Nutrient Booster with Dandelion, Schisandra Berry and Artichoke Leaf provides antioxidants for the maintenance of good health.

Features:
Promotes liver health and function
Supports the body's natural detoxification processes
Helps maintain a radiant and clear complexion
Suggested Use: Add 1 level scoop (1.96g) to 6-8 ounces of your favorite smoothie, shake or juice, blend well and enjoy.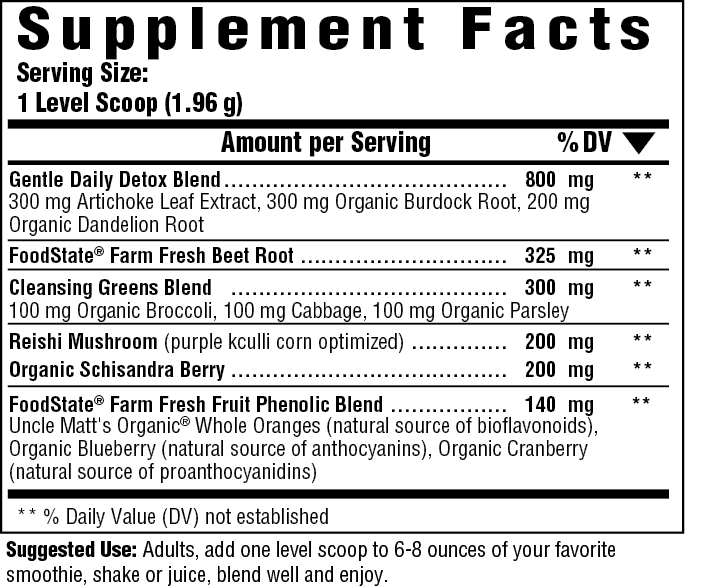 FoodState Nutrients™ are made with fresh and local foods. Crafted with MegaFood's Slo-Food Process™, they deliver the most authentic nourishment available, which MegaFoods believes the body recognizes as 100% whole food.


Natural, Non-GMO, Gluten Free, Sugar Free, Peanut Free Facility, Tree Nut Free Facility, Kosher, Vegan, Dairy Free