MegaFood Turmeric Strength for Liver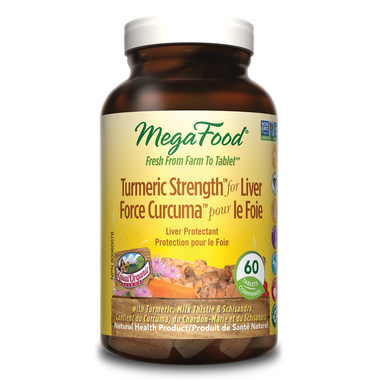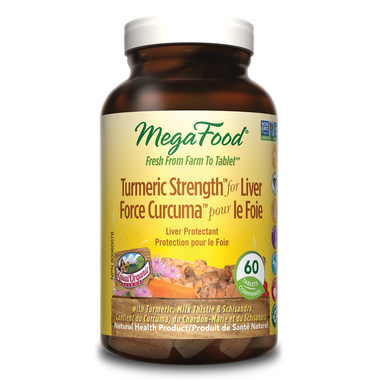 MegaFood Turmeric Strength for Liver
MegaFood's Turmeric Strength for Liver delivers whole food and concentrated herbal antioxidant compounds to support healthy function of the liver, including support of vital detoxifying pathways.
Features:
A proprietary blend of FoosState Kauai Organic Farms Turmeric Root and a pure Turmeric Extract to deliver a guaranteed minimum level of 300 mg cucumin together with the synergistic benefit of a full spectrum curcuminoids
Milk Thistle seed and Schisandra Berry are widely recognized herbs known to promote and maintain health of the liver
Easy on digestion and can be taken on an empty stomach
Suggested Use:
Take two (2) tablets daily or as otherwise directed by a health care practitioner. Use for a minimum of 3 weeks to see beneficial effects. For use beyond 12 weeks, consult a health care practitioner.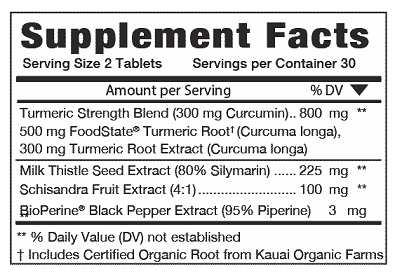 FoodState Nutrients™ are made with fresh and local foods. Crafted with MegaFood's Slo-Food Process™, they deliver the most authentic nourishment available, which MegaFoods believes the body recognizes as 100% whole food.
Natural, Non-GMO, Gluten Free, Peanut Free Facility, Tree Nut Free Facility, Kosher