Melissa & Doug Big Picture Floor Pad A to Z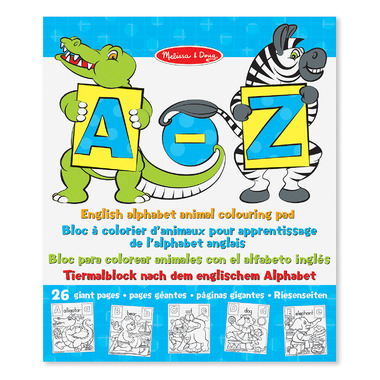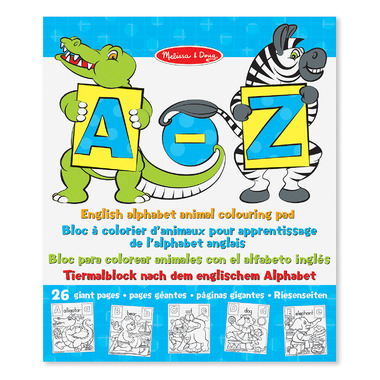 Melissa & Doug Big Picture Floor Pad A to Z
Huge coloring pages are perfectly sized to hang on our Standing Art Easel, share across the arts-and-crafts table, or spread out on the floor! 26 gigantic pages feature familiar objects and animals for every letter of the alphabet, plus big letters and simple words to trace and fill. The easy-to-color pictures have lots to observe and discuss: See a sock-wearing serpent sipping soda, a collared cat carrying crayons, a gorilla, giraffe, and goose gobbling grapes, and much more. It's a colorful (and slightly kooky!) way to build fine motor skills, letter recognition, pre-literacy skills, and creative expression through a timeless kids' art activity that's big enough for groups.
Dimensions:
20" x 17" x 0.25"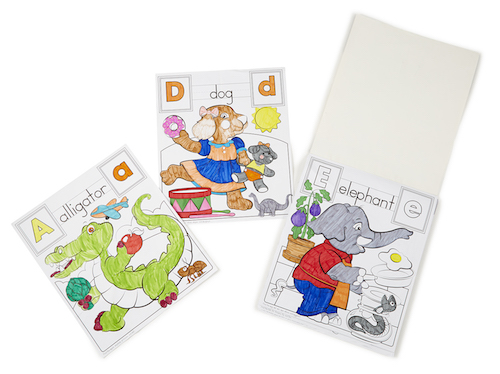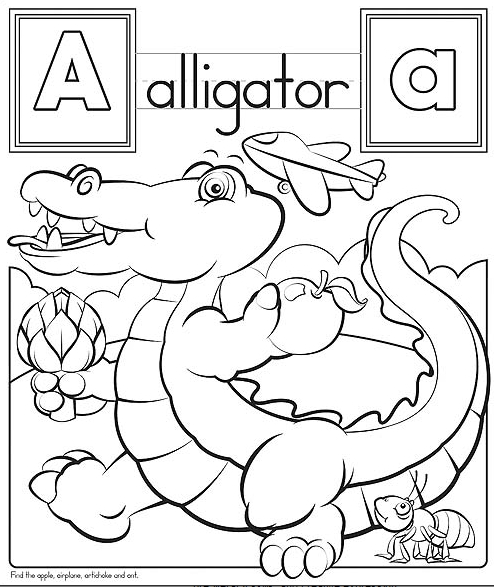 Jen:
more than a year ago
This is a great quality coloring book for toddlers. The pages and pictures are medium duty, big enough to not worry about coloring off, give clear pictures, and attractive drawings. I love that it's not limited by focusing on what's socially acceptable to identify with being a girl (sparkles, princess, fairies) or a boy (trucks, blocks, cowboys).
Page
1