Method Sweet Water Foaming Hand Wash Bundle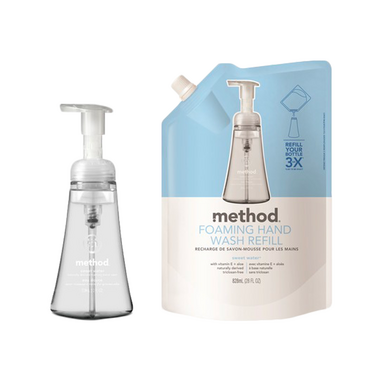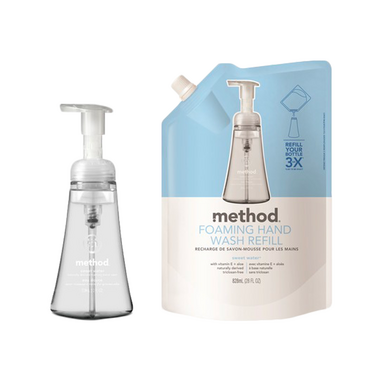 Method Sweet Water Foaming Hand Wash Bundle

Method hand soap is biodegradable, naturally derived and contains no dirty ingredients. You pump, you lather, you smile, and next thing you know you're totally clean. What's not to love? With this bundle you'll have the handy-dandy pump design and refill (for backup).

Bundle Includes:
Method Sweet Water Foaming Hand Wash - 300 mL
Method Sweet Water Foaming Hand Wash Refill - 828 mL

Sweet Water fragrance is like a cool splash of grapefruit and lemon leaves wrapped in watery petals of star jasmine and lily of the valley. It's rumored that water from the fountain of youth smells similarly.

Features:
Naturally derived formula that leaves hands feeling clean and soft
Refill - Convenient, smart-pour spout container takes up less space in your cabinet
Provides almost three refills for the 10 oz pump
Biodegradable formula that contains no dirty ingredients including parabens, phthalates, triclosan, EDTA or animal by-products
Has at least 80% less plastic, water and energy footprint than a PET bottle