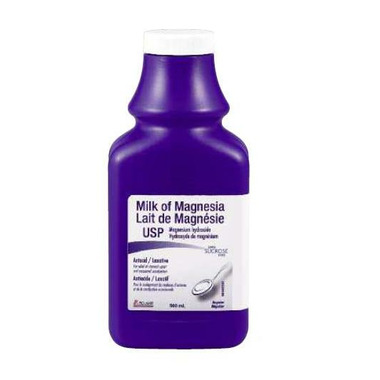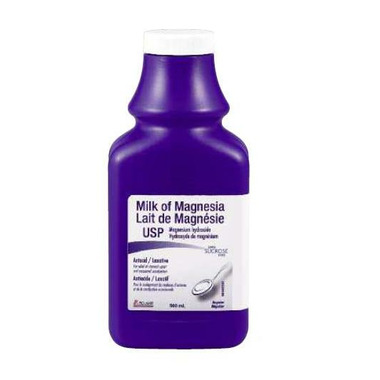 Fast effective relief of heartburn, upset stomach and acid indigestion. Gentle effective relief of occasional constipation.

Ingredients: Per ml
77.5 mg of magnesium hydroxide

Non-medicinal ingredients:
potassium sorbate and purified water



Ashli:
more than a year ago
I use Milk of Magnesia as a natural deodorant. I just apply each morning with a cotton pad :) It works better than most natural deodorants with odor blocking capability that lasts all day. Although, for strenuous days I would recommend wiping and reapplying at least once :) The plus is that it is aluminum-free and effective! Do not buy the flavored version for deodorant use.. they have additives that are not so great.
Page
1