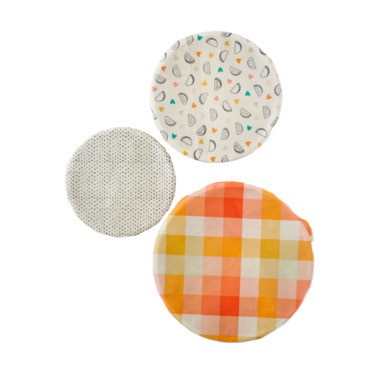 Description
Only available at well.ca!
Beeswax food wraps naturally preserve and prolong the life of your produce, fresh herbs, cheese, cover leftovers, snacks, baked goods and more. They replace the need for traditional plastic wraps and containers for food storage. A must have for every kitchen! Reduce food waste and plastic waste.
How to Use:
Use to replace plastic wrap in your kitchen, great for litter free lunch, keep foods fresher longer, wrap greens, wrap cheese, cover leftovers
Materials:
Cotton, beeswax, organic jojoba oil, pine resin, coconut wax.
Set includes:

1 Small 8x8
1 Medium 10x10
1 Large 14x13
Highlights