Miracle Noodle Green Curry Ready to Eat Meal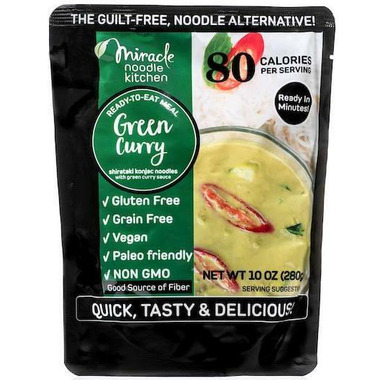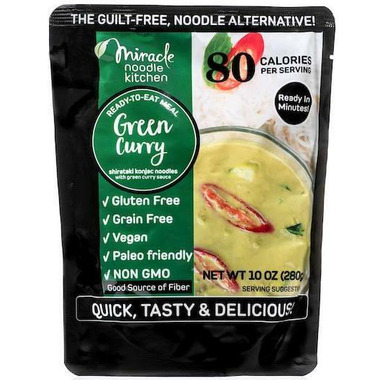 Miracle Noodle Green Curry Ready to Eat Meal
A hearty meal that won't stay in your thighs. This low calorie green curry with konjac shirataki Miracle Noodle combines all the exotic flavours of Thailand in a quick and convenient meal perfect for lunch or dinner. These are the perfect replacement for regular high carbohydrate noodles and pasta.
Features:
Gluten Free
Vegan
Non-GMO
Natural
Ingredients:
Konjac Noodles, Oyster Mushroom, Coconut Milk, Green Curry Paste (Lemon Grass, Green Chilli, Shallot, Garlic, Wild Ginger, Salt, Galangal, Coriander, Kaffir Lime Leaves, Cumin, Coriander Seeds, White Pepper), Water, Coconut Sugar, Coconut Oil, Sweet Basil Leaves, Lactic Acid
Allergy Information: Produced in a facility that also uses peanut, soy beans and sesame.