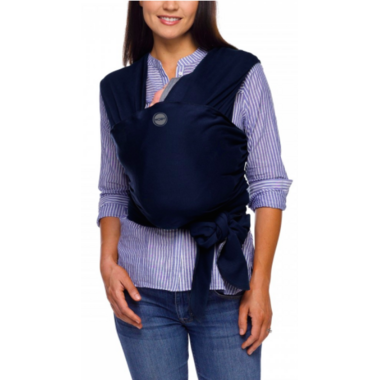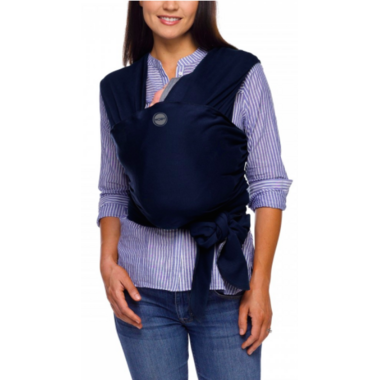 The award-winning original Moby Wrap is designed use your entire back, as well as your shoulders, to carry the weight of your baby. This makes it comfortable and easy to wear. Plus there are no buckles, snaps or other fasteners to break or bend.
In a Moby Wrap, your baby is secured by three sections of fabric for triple wrapped security. A Moby Wrap's one-way stretch cotton and wide width ensure that your baby is held close and tight. When sleeping, the back of your baby's head can also be secured under the cotton fabric for added safety. This allows you to have both hands free while knowing your baby is safe and secure.
The style of the wrap ensures your baby is uniquely close, mimicking the natural way a baby is held in its caregiver's arms, while providing ultimate comfort and support. Your baby can hear your heartbeat and find comfort in the warmth of your body within the cuddly confines of a Moby Wrap.
The MOBY® Wrap is made from soft, stretchable and durable fabric that evenly distributes the weight of carrying baby across the back and hips.

Features:
Encourages parent/child bonding

Perfect for babies 8-35 lbs

Petite and plus size friendly

100% natural cotton

Adjusts to grow with your baby

Comfortable to wear for extended periods

Easy care

Machine Washable
Liz:
more than a year ago
We had a Moby for the first 8 months with our daughter and LOVED it. the closeness, the way it holds baby's legs in a good position, the way it is flexible for various sized people to wear it and adjusts with baby's size too, the way it distributes the weight across the parent's hips/shoulders. It's perfect for wearing anywhere and my daughter slept well in it all the time, so snuggly!!!
Page
1