Moducare OAD Time Release Wax Tabs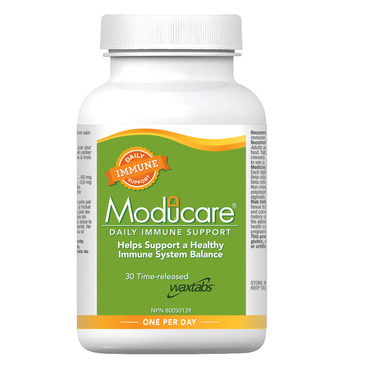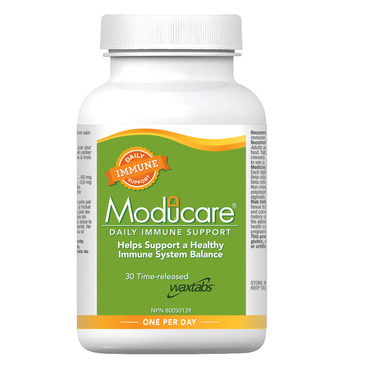 Moducare OAD Time Release Wax Tabs
- We're sorry, this product is no longer available!
- Shop for other products in: Other Supplements

Moducare is an excellent source of plant sterols. These beneficial plant fats, also known as phytosterols, are found in fruits, vegetables, nuts and seeds.Phytosterols offer immune-enhancing properties and can activate the cells that regulate immunity. Phytosterols also have anti-inflammatory properties and can help lower the release of the stress hormone cortisol. These combined benefits of phytosterols offer significant support to daily immune system health. This convenient new dosage form uses the latest waxtabs technology, which suspends the Moducare in a solid state matrix that releases over a period of several hours

Instructions:
Adults and adolescents: Take 1 tablet daily with food. Tablet must be swallowed whole and not chewed. Use for a minimum of 2-3 months to see a beneficial effect.

Ingredients: Glyceryl monostearate, stéarate de polyoxyéthylène, candelilla wax, sodium alginate. Beta-sitosterol (Pinus pinaster, whole plant) 60 mg Beta-sitosterolin (sitogluside) 0.6 mg Non-medicinal

Product Warnings: Do not use if you are pregnant, breastfeeding or have sitosterolemia. Should not be used in organ and tissue transplant recipients, including bone marrow and corneal transplants, or by individuals with a history of diabetes or multiple sclerosis, unless on the advice of and under the direct supervision of a health care practitioner.