Mombella Octopus Gum Massager & Teether Toy Powder Blue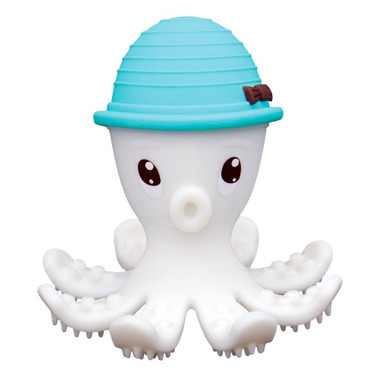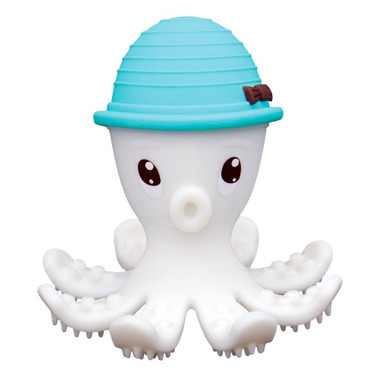 Mombella Octopus Gum Massager & Teether Toy Powder Blue
The Mombella Octopus Gum Massager & Teething Toy is the world's first 3D and hollow product of its kind. Developed by a dental hygienist mom of 3 and doctor recommended, its 8 tentacles are easy to grab for all babies. The bristles on the tentacles are ideal for massaging gums and teeth to sooth and relieve pain. It is made with 100-Percent food grade and FDA approved silicone which is extremely safe and durable.
Features:
World's first 3D hollow silicone teether!
FDA certified food grade silicone, lead-free & latex-free
Dishwasher-safe & freezer-friendly
No long parts for ultimate safety
Safe to fall on, lean on or sit on
Perfect for little hands to grip
Laura:
a few months ago
Out of the many types of teethers I've bought recently, this one is the best. The benefit here is that even young babies can hold onto the octopus and the tentacles fit in small mouths. Note that there is a small hole in the base so water will enter when washing. I plan to also use this as a bath toy some day!
Christine:
about a year ago
I regret not buying this at first instead of a Sophie The Giraffe. My baby loves to bite on the octopus and its just the right size so he doesn't choke on any part of it. Also I love that its dishwasher safe. The only negative is that everything sticks to the tentacles when it falls on the floor so it absolutely needs to be rinsed each time.
Page
1