Monte Design Joya Rocker Natural Cotton Linen Blend & Maple Base
Premium Fabric
$1345 Retail + $99 Shipping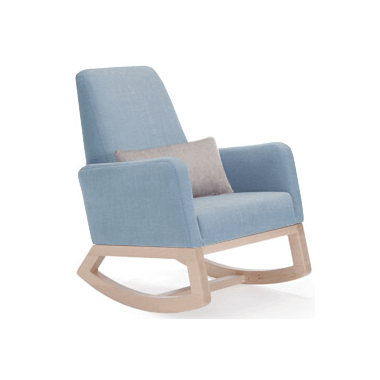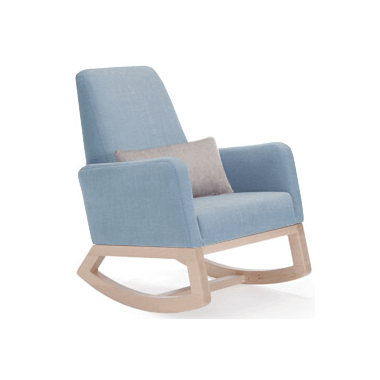 Monte Design Joya Rocker Natural Cotton Linen Blend & Maple Base
Premium Fabric
$1345 Retail + $99 Shipping
The Joya Rocker is the ultimate iconic design piece for your home. It has the smallest footprint of all their chairs, yet there is no compromise on comfort. With its gentle rock and tall supportive back, its therapeutic value is irreplaceable. This modern rocking chair is designed to be a timeless addition to any room in your home and in particular, your nursery. This premium fabric is soft, comfortable, all natural and made in Italy.
Features:
Handcrafted and sustainably made in Canada using the highest quality materials
Soothing rocking motion
Wood rocker base available in solid walnut or clear maple
Includes pillow for lumbar, neck, or elbow support
Pillow will be the same fabric and colour as the chosen body fabric

Ergonomic arm height and high back for exceptional comfort
An iconic design piece for your home
Foam is free of any flame retardant chemicals
Premium fabric blend is 63% cotton and 37% linen
Spot Clean Care Instructions:

Gently blot the stain with a clean white cloth.
Lather a clean white cloth (or clean soft brush) using bit of a mild soap and water solution and gently wipe the area using short circular motions on the spill.
Once the spill has been removed, blot the area again with a rung out damp cloth to remove any soap residue.
Blot with a fresh dry cloth and allow to dry.
For tougher stains or overall soiled condition, please consult a professional upholstery cleaner.
Do not use abrasive cleaners and or acidic cleaning products.
Dimensions: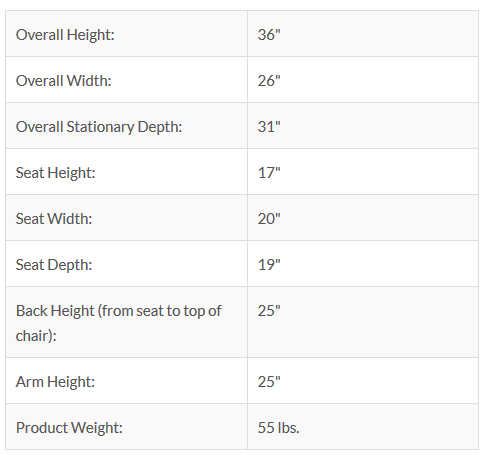 Premium Fabric Colour Options:
Sky: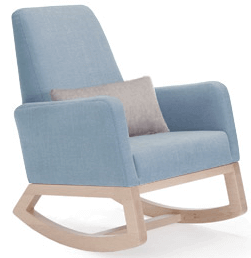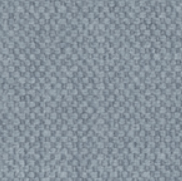 Beach: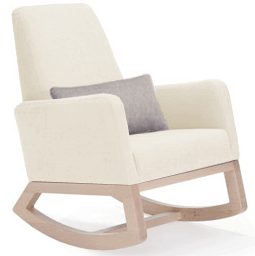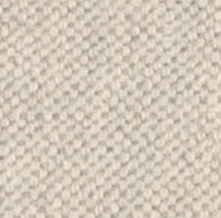 Lavender: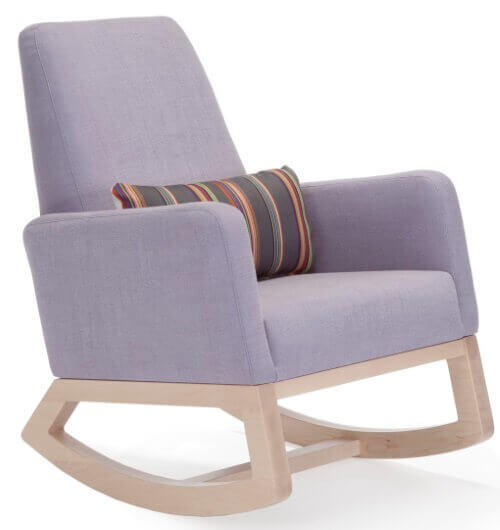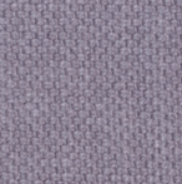 Smoke: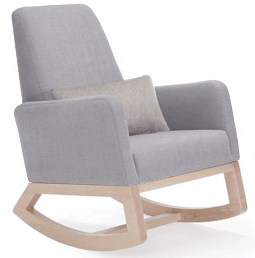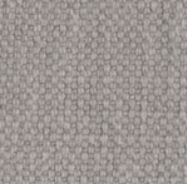 Grass: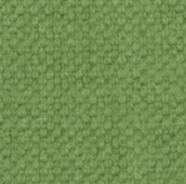 Please note: Monte Design products are made to order. Please allow 4-6 weeks for delivery from the manufacturer. A $99 delivery surcharge is applicable on all Rockers and Gliders, and is reflected in the final pricing, as listed, above.