Mother ease Unbleached Cotton Baby Wipes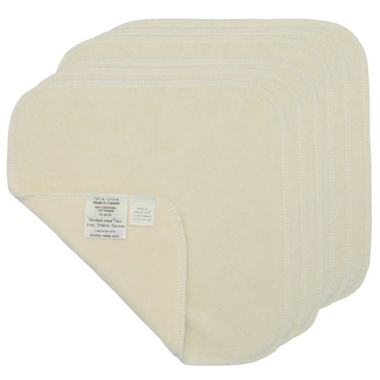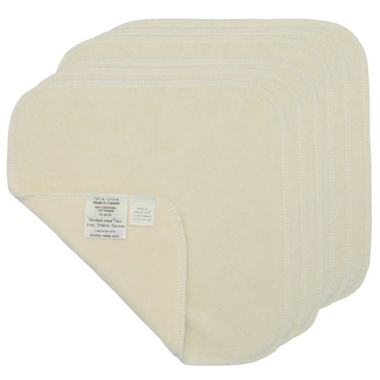 Mother ease Unbleached Cotton Baby Wipes
Reusable Cloth Baby Wipes are so practical for cleaning baby's bottom without any of the chemicals, alcohol or perfumes used with disposable wipes. Simply rinse after use and wash with your diapers!

These baby wipes double as wash cloths and are available in custom made fabrics including Unbleached Cotton, 100% Organic Cotton and Bamboo as well as a full line of Coloured Cotton. These soft terry wipes are made from two layers of the same knit terry as their diapers.

Dimensions: 9" x 9" , 2-ply

Materials: 85% cotton and a 15% polyester core. Please note that their fabrics are specially knit so the polyester never touches baby's delicate skin. It is there to provide durability so it can withstand hundreds and hundreds of washings and shrinkage control!