Mother ease Wizard Duo Cover Adventure Awaits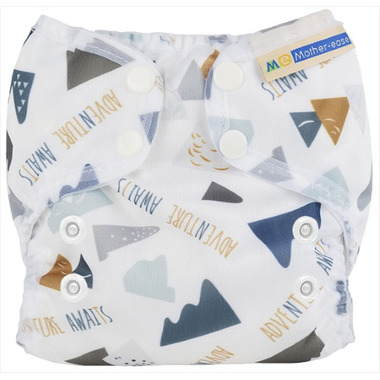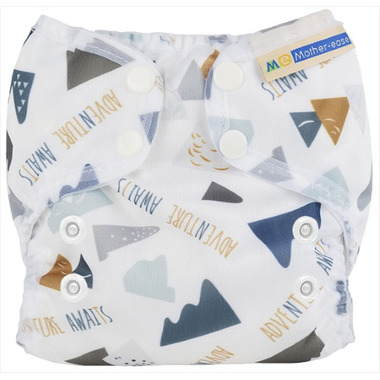 Mother ease Wizard Duo Cover Adventure Awaits
The Wizard Duo Cover is the waterproof component of the All-in-Two cloth diaper system. Lightweight, waterproof and available in Newborn, and One Size (matching the absorbent Duo Inserts) to provide a leak-free barrier between your babies cloth diaper and their clothing! One Size size fitting from 10 to 35 lbs.
The One Size absorbent Duo Insert snaps into the One Size Wizard Duo Cover using 6 snaps. This ensures that the Duo Insert provides a full coverage, to keep the mess where it needs to be and allowing you to reuse your waterproof cover 3 to 4 times before laundering!
Features:
A double row of waist snaps for a secure, tamper-proof fit.
Adjustable Rise snaps for a customized fit.
Fully elasticized legs and waist, for a comfortable stretchy fit.
Wick resistant binding make this diaper cover truly leak proof
Only needs to be changed once every 3-4 diaper changes
Available in a variety of cute prints
Made in Canada with 100% green energy from Bullfrog Power

Amy:
about a month ago
I started using this cover when my baby was about 10 lbs, and it fits very well - most of the time.
If the insert was thick, I found it difficult to get the leg openings tight enough to ensure no leaks.
As the baby gets older and chubbier, though, that issue is pretty much gone.
Page
1