My Cinema Lightbox Multicoloured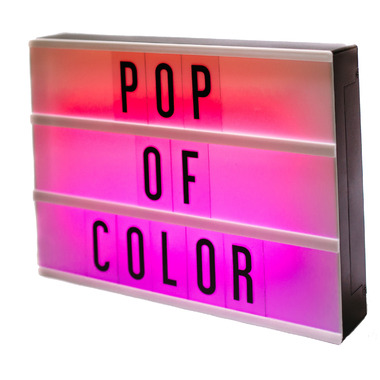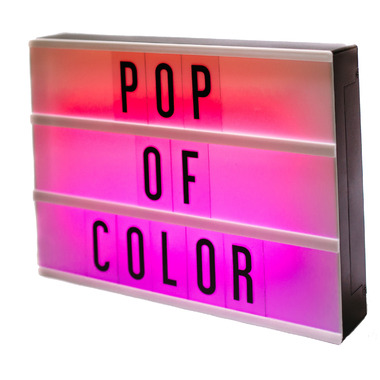 My Cinema Lightbox Multicoloured
Add some colour to your life with the new colour-changing My Cinema Lightbox. Based off the Original My Cinema Lightbox, it pulls inspiration from retro cinema signs, and is a new way to show your creativity! Slide the interchangeable letters and characters into slots on the front of the light box to create words and imaginative phrases.
Choose from classic white, gradual colour-changing or solid colours to suit your mood. This lightbox is the same size as the Original My Cinema Lightbox and fits the same add on packs.
Features:
Black shell/colour-changing LED backlit
3-function LED: choose the option of classic white marquee, gradual colour-changing, or hold the colour on any solid colour
Includes 100 letters, numbers, and characters
Dimensions - 12""x 9""x 2.5"" / 30.5cm x23cm x6cm
Powered by USB (cable included) or 6xAA batteries (not included)
Daniel:
a few months ago
Best price for this product compared to other online retailers. Got it to take pictures with our newborn at monthly intervals. The multitude of colors it can change is really cool. Highly recommend this product. Note you don't get an option to select what color you want you have to wait for it to change to the color you like then press the button to freeze that color.
Page
1