Naak Cricket Powder Energy Bar
Choco-Banana Flavour
Single Bar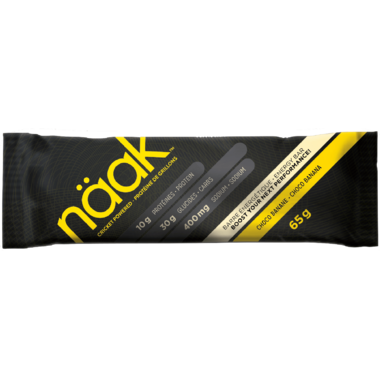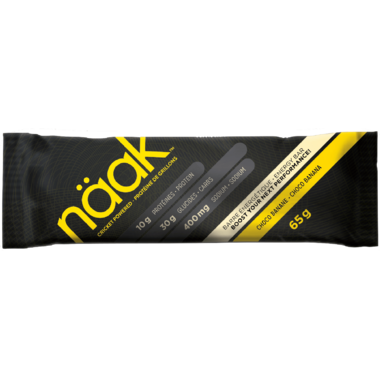 Naak Cricket Powder Energy Bar
Choco-Banana Flavour
Single Bar
Naak's all-natural energy bars are made with cricket powder, the most sustainable protein source on the planet. Highly nutritious, they are developed by sport nutritionists to cover the energy needs of endurance athletes and to serve as a healthy snack for active people. We use cricket powder to provide you with lasting energy, be it for intense physical activity or for a long day at work. The recipe was created by two chefs from a renowned Montreal restaurant.
Features:
Made with natural cricket powder, one of the most sustainable protein sources on our planet
Crickets are a superfood: high in Protein, B12-Vitamins, Calcium, Iron, Zinc and Omega-3s.
Fuel for performance-driven athletes: 10g of protein, 30g of carbs and 400mg of sodium.
A delicious 9-ingredient recipe, crafted in Quebec with 100% natural ingredients.
Proudly Canadian. The recipe was developed by 2 Montreal chefs.
Directions:
The bars can be taken as a healthy snack before, during and after exercise.

Ingredients:
Dates (dates, dextrose), cricket powder (fed with soya), apple juice (water, concentrated apple juice), cocoa powder, sunflower butter, maple syrup, chia, sea salt, natural banana flavor.
Contains:
soya.
May contain traces of wheat, eggs, nuts, milk or sesame.
People allergic to crustaceans may be allergic to crickets.