NAGI Organic Raw Energy Bar Chocolate Goji Berry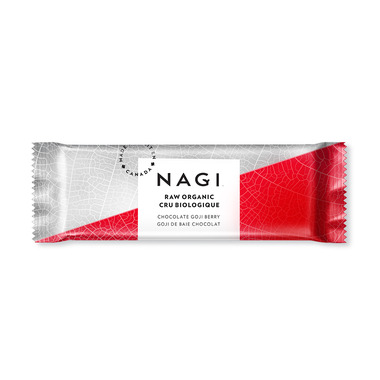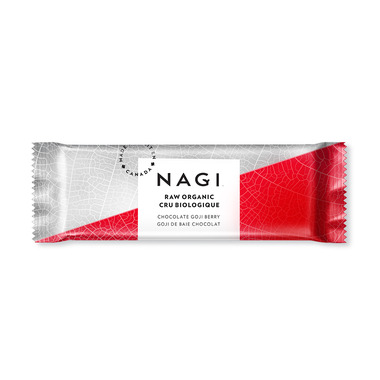 NAGI Organic Raw Energy Bar Chocolate Goji Berry
NAGI (nā-gï ; In Polish means naked )

Unique & delicious, organic energy bar line, created by a health and fitness expert to keep you nourished & energized. NAGI is all about fueling your body with wholesome goodness, things that your body loves and you love too! You will love these bars, and here's why; healthy, nutrient-dense superfood ingredients; vegan, organic, non-GMO, gluten/soy/dairy free.

Eat naked… on your commute, between meetings, after a workout, or as a treat!

INGREDIENTS: COMPLETE PROTEIN BLEND (PEA*, SPROUTED BROWN RICE*), MAY CONTAIN APRICOTS*/PRUNE S*, COCONUT NECTAR*, SOLUBLE FIBER FROM TAPIOCA*, SUNFLOWER SEEDS*,
VIRGIN COCONUT OIL*, CACAO POWDER*, PUMPKIN SEEDS*, VANILLA EXTRACT*, SEMI-SWEET CHOCOLATE CHIPS* (CANE SUGAR*, CHOCOLATE LIQUOR*, COCOABUTTER*, VANILLA POWDER*), GOJI BERRIES*, CHIA SEEDS*, CINNAMON*, SEA SALT. *ORGANIC. **NON-GMO. ALLERGEN STATEMENT: MAY CONTAIN TRACES OF TREE NUTS, SESAME, OR PEANUTS.

Warning: May contain fragments of fruit pits and/or nut/seed shells.