Namaste Foods Vegan Broccoli & Cheddar Soup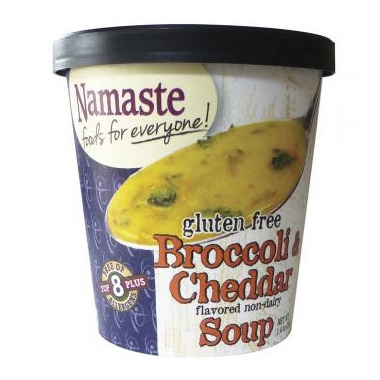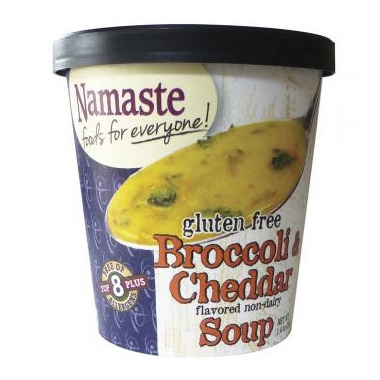 Namaste Foods Vegan Broccoli & Cheddar Soup
A quick and creamy non-dairy soup your taste buds will love! Ready in 5 minutes, this soup is perfect for on the go, at work or after school. It's loaded with nutritious freeze dried broccoli and other healthy ingredients for the perfect pick-me-up!
Features:
Vegan
Gluten Free
Non-GMO, all natural, no preservatives
Directions:
Just add boiling water, stir and in about 5 minutes enjoy piping hot soup!
Ingredients:
Quinoa flour, garbanzo flour, non-dairy simulated butter flavour, rice milk powder, non-dairy simulated cheddar flavour, dried broccoli, salt, turmeric, dried chive, dried parsley, tartaric acid, lactic acid and citric acid.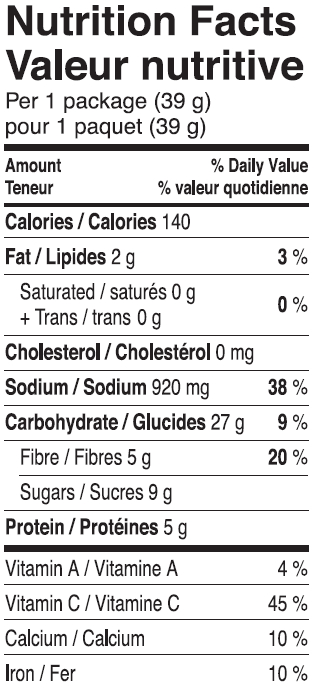 This product contains no wheat, gluten, soy, potato, dairy, casein, peanuts or tree nuts.