Nature's Harmony Calcium Citrate with Vitamin D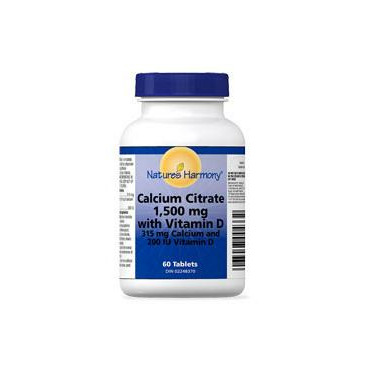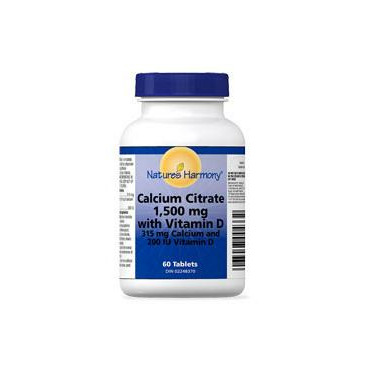 Nature's Harmony Calcium Citrate with Vitamin D
- We're sorry, this product is no longer available!
- Shop for other products in: Calcium

Nature's Harmony Calcium Citrate 1,500 mg with Vitamin D 200 IU provides 350 mg of elemental calcium in an easily absorbable form with vitamin D, which facilitates the absorption of calcium. This formula can significantly reduce the risk of osteoporosis and help maintain healthy bones and teeth.

RECOMMENDED USE:
Supports the normal development and maintenance of bones and teeth.

Calcium citrate is one of the most easily assimilated forms of calcium. There is limited risk of kidney stone formation even with long-term supplementation with calcium citrate. The addition of vitamin D to the Nature's Harmony® formula increases the absorption of calcium from the intestine and increases the uptake of calcium by the bones.

Calcium is essential during childhood, adolescence, pregnancy and breastfeeding. It is needed for strong bones and to prevent fractures. It is also required for the proper function of the heart, muscles and nervous system.
Dosage: 1500 mg