Nature's Harmony Coral Calcium With Vitamin D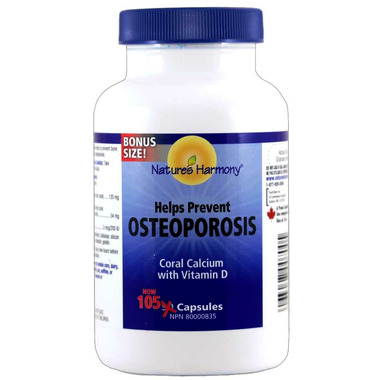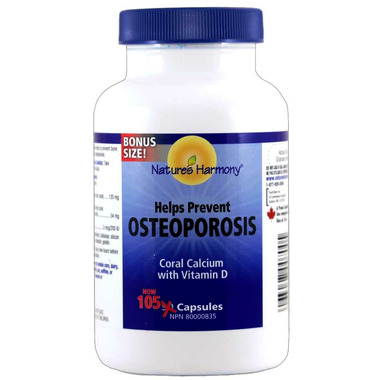 Nature's Harmony Coral Calcium With Vitamin D
- We're sorry, this product is no longer available!
- Shop for other products in: Calcium

Nature's Harmony Coral Calcium utilizes the type of coral recommended by leading nutritionists. Almost all coral calcium originates from Okinawa, where the coral sediment on the sea bed is collected by means of a unique underwater vacuuming operation that is actually beneficial to the remaining living coral.
Coral Calcium is a highly absorbable form of calcium that naturally balances your body's pH level to thwart disease, as well as assist in the proper function of enzymes and amino acids to improve overall health. Calcium is a macro mineral; that is, the body needs large amounts of it to function well. It is essential for building and repairing bone, for healthy teeth and to maintain a regular heartbeat. It also helps muscles contract and relax, and it supports nerve function. Calcium also plays an important role in blood clotting and maintaining blood pressure. Taken at bedtime, calcium can promote sound sleep and ease night-time leg cramps.
Recommended dose (adults):
take 1 capsule three times daily.
Each capsule contains:
Calcium (calcium carbonate from coral) 120 mg
Magnesium (magnesium carbonate from coral and magnesium oxide USP) 54 mg
Vitamin D3 (cholecalciferol) 5 mcg/200 IU
Non-medicinal ingredients:
Cellulose, silicon dioxide, magnesium stearate, gelatin.