Nature's Harmony Glucosamine Sulfate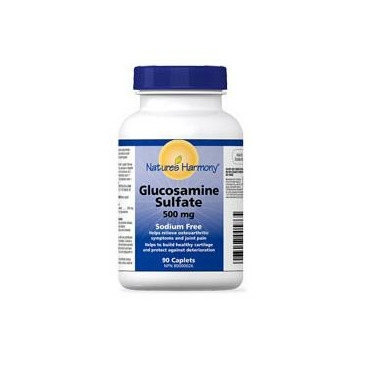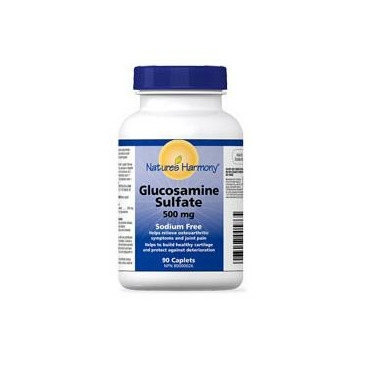 Nature's Harmony Glucosamine Sulfate
Nature's Harmony Glucosamine Sulfate helps relieve osteoarthritic symptoms and joint pain. It also helps build healthy cartilage and protect against deterioration.
The sodium-free caplet is ideal for individuals who are on a sodium-restricted diet.

Glucosamine and chondroitin sulfate are substances found naturally in the body. Glucosamine is a form of amino sugar that is believed to play a role in cartilage formation and repair. The body uses glucosamine to make compounds that are a normal part of cartilage.
Dosage: 500 mg