Nature's Miracle Pet Bath Wipes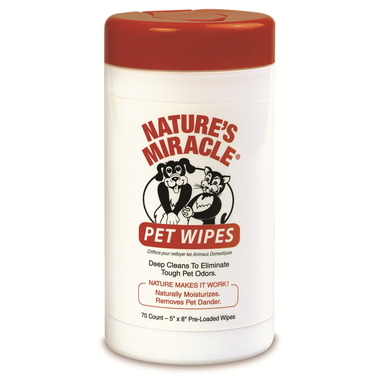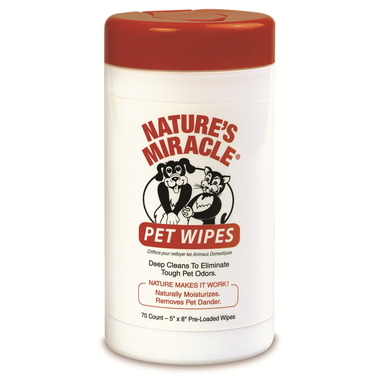 Nature's Miracle Pet Bath Wipes
Nature's Miracle Pet Bath Wipes deep clean to eliminate pet odors and remove pet dander while naturally moisturizing pet's coat and paws. Good for between baths cleaning.

Features:
Organic
Non toxic
Helps eliminate body odour, reducing trips to the groomer
Directions for use:
Pull out wipe and wipe pet from head to end of tail.
If needed, carefully wipe ears and face.
Use more than one wipe, if necessary.
Wipe dirt off paws.
Clean anal area gently.
After use, discard used wipes.
70 Count - 5" x 8" Pre-Loaded Wipes