Nature's Path Organic HempPlus Granola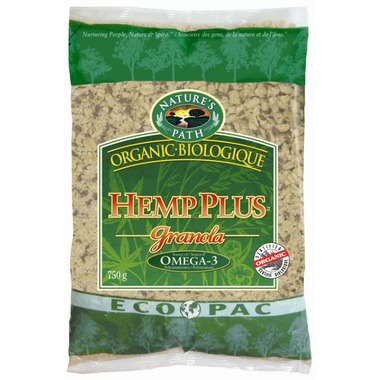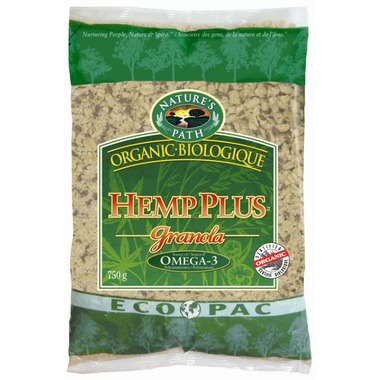 Nature's Path Organic HempPlus Granola
HempPlus Granola contains both Flax and Hemp seeds! These two seeds boost nutrition with 600mg of Omega-3 fatty acids and 1,800mg of Omega-6 fatty acids. This granola makes a fine breakfast, and a delicious mid-afternoon snack.

The Eco Pac package is a convenient bulk package is made from number four, petroleum-based, and recyclable plastic. In adherence to our strict non-GMO (genetically modified organisms) policy, these packages do not contain GMO corn plastics; unlike plastic used by other manufacturers.

Ingredients: Organic rolled oats, organic evaporated cane juice, organic soy oil, organic brown rice flour, organic flax seeds, organic hemp seeds, organic oat syrup solids, sea salt, organic molasses, organic rice bran extract.

May contain wheat, peanuts, tree nuts and soy.