Nature's Way Curica Pain Relief
Nature's Way Curica Pain Relief
Nature's Way Curica helps to relieve occasional pain and stiffness, improve mobility and flexibility to more comfortably perform daily tasks, and promotes healthy inflammatory response by targeting key mediators.
Nature's Way Curica can be taken as a natural alternative to traditional pain relievers for occasional pain and stiffness.
Features:
​Natural, triple-action pain relief
Unique, clinical strength formula
Superior bioavailability for faster, longer lasting results
Safe for daily use
Directions:
Adults: Take 2 tablets twice daily, preferably following meals.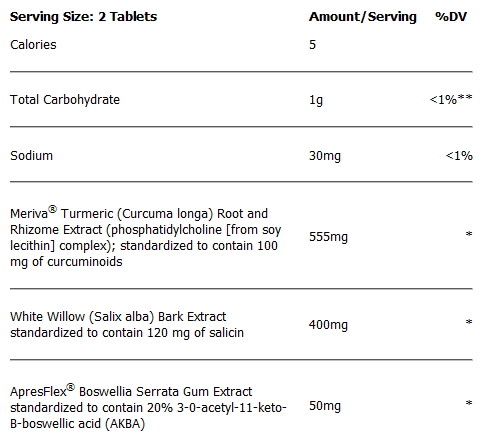 Other Ingredients:
Cellulose, Modified Cellulose Gum, Sodium Bicarbonate, Citric Acid, Magnesium Stearate, Modified Cellulose, Silicon Dioxide, Vegetable Glycerin.
Caution:
This product is not intended for use with children. Do not use if pregnant or nursing. Do not use if you have an ulcer or if you are allergic to, or have contraindications to, aspirin or other salicylates. If you are taking blood-thinning or other medications, consult your healthcare practitioner before using this product. Discontinue use two weeks prior to surgery or if stomach upset occurs. Keep out of reach of children.