Naturvet Digestive Enzyme Tablets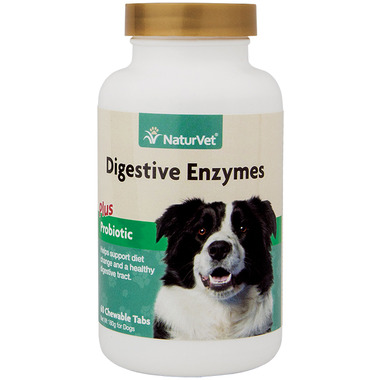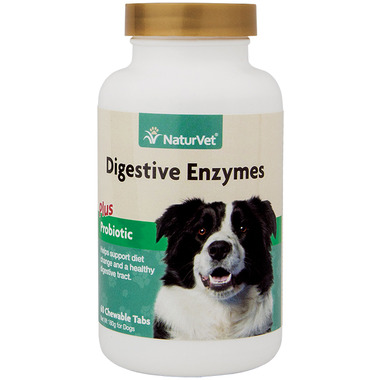 Naturvet Digestive Enzyme Tablets
Naturvet Digestive Enzyme Tablets are a great source of alpha-amylase in dogs, which can hydrolyze starch! These tablets also contain protease, cellulose, and lipase which can hydrolyze proteins, break down cellulose, and hydrolyze triglycerides.

Who loves you more than your dog? No one! That's why it's time to give some love back!

Analysis (3 Gram Tablet): Alpha-Amylase (Aspergillus oryzae) (2200 SKBU), Lipase (Aspergillus niger) (200LU), Cellulase (Trichoderma longibrachiatum) (70 CMCU), Protease (Papaya) (21000PU), and Bacillus coagulans (95 million CFU).

Ingredients: Fructooligosaccharide, Dried Aspergillus Oryzae Fermentation Product, Dried Aspergillus Niger Fermentation Solubles, Trichoderma longibrachiatum, Carica Papaya, Dried Bacillus coagulans Fermentation Product, Microcystalline Cellulose, Maltodextrins, Dicalcium Phosphate, Non-Fat Dry Milk, Natural Flavoring, Stearic Acid, Dried Whey, Silica Aerogel and Magnesium Stearate.

This product is intended for intermittent or supplemental feeding only. Always follow the instructions attached to the label of this product!