Naturvet Septiderm-V Skin Care Bath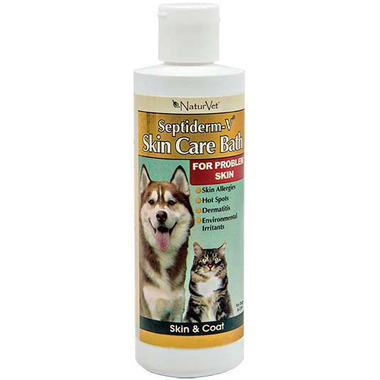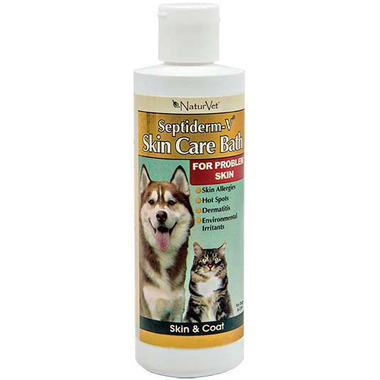 Naturvet Septiderm-V Skin Care Bath
Naturvet Septiderm-V Skin Care Bath helps relieve itching due to skin problems that may be caused by hot spots, flea bites, dermatitis, rashes and skin allergies. This shampoo is for use on dogs, cats and horses over the age of six weeks. In addition to relieving itching, it is a very effective deodorant shampoo and an excellent grooming aid. Provide a thorough cleanse and remove dirt without stripping natural oils of your best friend!

Ingredients: Deionised Water, n-Alkyl (50% C14, 40% C12, 10% C16) Dimethyl Benzyl Ammonium Chloride 1.06%; Cetyl Trimethyl Ammonium Bromide 0.20%; and Ethanol 0.20% in a compatible surfactant base.
Relieves:
Skin Allergies
Hot Spots
Dermatitis
Environmental Irritants
Always follow the instructions attached to the label on this product!