Nekton Biotic-Bird Probiotic Supplement for Birds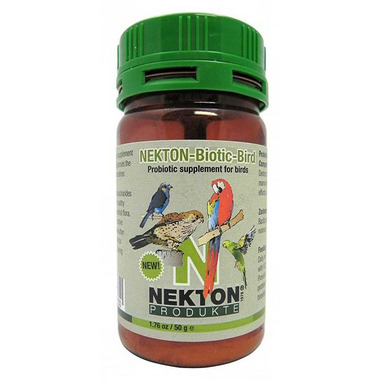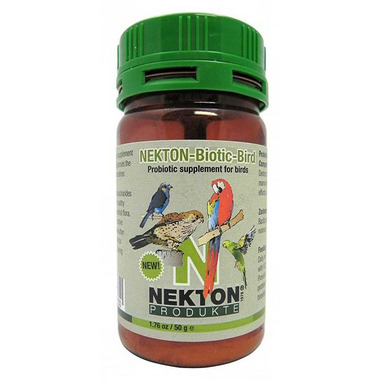 Nekton Biotic-Bird Probiotic Supplement for Birds
NEKTON-Biotic-Bird is a probiotic supplement for all species of birds. The contained probiotic bacteria support the enzymatic digestion of food in the craw and in the intestines of birds. Prebiotic ingredients such as fructans and mannan-oligosaccharides promote a natural and healthy composition of craw and intestinal flora. NEKTON-Biotic-Bird helps indigestion and accelerates regeneration after antibiotic treatments.

Features:
Great for all species of birds
Helps the heal time of a bird
Can also help reduce stress
Directions:
Daily mix 1 level measuring spoon (1 g) with 100 g wet food. Provide for the treatment of digestive problems or to support during the breeding over a period of 4-8 weeks. NEKTON-Biotic-Bird can easily be combined with other NEKTON products.
Ingredients:
Dextrose, derivatives of vegetable origin, mannan-Oligosaccharide (with prebiotic effects), Jerusalem artichoke, minerals. Zootechnical additives: Bacillus subtilis C-3102, minimum 1 * 1011 CFU/kg
Caution:
NEKTON-Biotic-Bird should be stored dry and out of sunlight, between 15°C and 25°C.
DO NOT STORE IN THE FRIDGE.