Neutrogena Light Therapy Acne Mask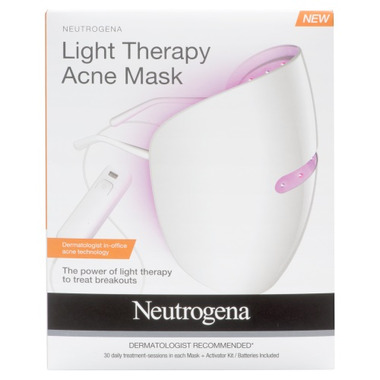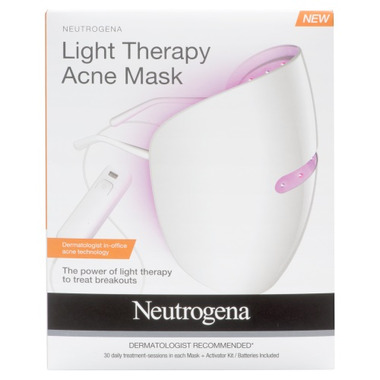 Neutrogena Light Therapy Acne Mask
With dermatologist in-office acne technology, Neutrogena light therapy acne mask is a revolution in acne treatment. Free of chemicals and UV light, this face mask harnesses the power of clinically proven technology to help clear acne and allow skin to heal itself. Here is how light therapy works: blue light targets acne-causing bacteria while red light reduces acne inflammation. This one-step acne treatment covers your face and is easy to use at home.

Features:

Help reduce acne in as little as 1 week with results improving over time
Allow skin to gently heal itself from within
Visibly improve skin appearance for a clearer, healthier-looking complexion
98% of sufferers saw improvements after 12 weeks
Good for everyday use
Dosage: Light Therapy Acne Mask is intended to emit energy in the red and blue region of the spectrum, specifically indicated to treat mild to moderate acne on the face.
Caution:
The device is limited to single patient use. Do not share the device with other persons. Do not use while sleeping, walking or driving. WARNINGS: Do not use Light Therapy Acne Mask if you are pregnant, may be pregnant or nursing as the risks are unknown and have not been established. This product is not recommended for severe acne as the benefits have not been established.