New Chapter Fermented Maca Tablets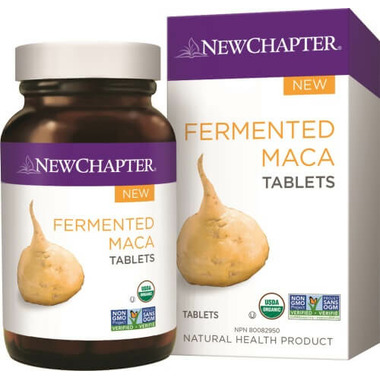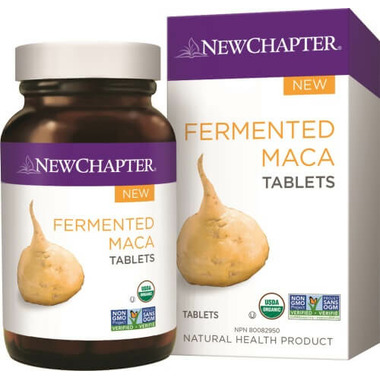 New Chapter Fermented Maca Tablets
Delivers Full-Spectrum, Fermented Turmeric traditionally used as an Anti-Inflammatory to help relieve Joint Pain

Features:

Protects cells from Free Radical Damage
Unlocks organic Maca's full potential by fermenting with clinically studied probiotics
Makes the herbs easily digestible
Includes the nutrient-packed media (fermentate) for holistic support
USDA Organic
Non-GMO Project Verified
100% Vegetarian
Easily digestible
Dosage: Take 2 capsules daily

Medicinal Ingredients: Organic Maca, Organic Schizandra & Organic Cardamom
Non-medcinal ingredients: Organic maltodextrin, organic gum acacia, lac resin and carnauba wax
Cautions: Consult a healthcare practitioner prior to use if you are taking antidepressants, bloodthinners or have high blood pressure. This product also contains the following incidental ingredients from the fermentation media: Heat-killed organic Saccharomyces cerevisiae, organic pasteurized black strap molasses, organic maltodextrin, organic gum acacia, organic soy flour, lactic acid bacteria [Lactobacillus acidophilus (DSM 21717), Bifidobacterium bifidum (DSM 19818) and Lactobacillus rhamnosus (DSM 16605)], bromelain (deactivated) and papain (deactivated). Contra-indications: Do not use this product if you are pregnant or breastfeeding.