New Moon Kitchen Gluten Free Chocolate Chip Cookies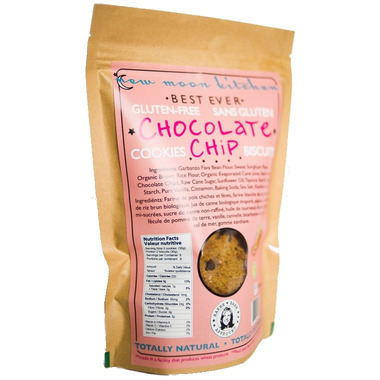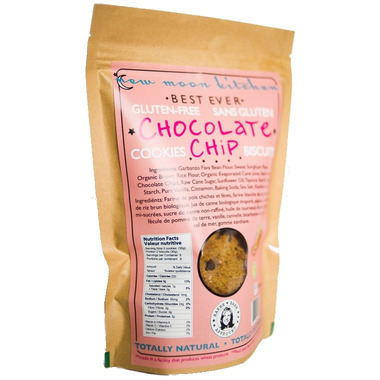 New Moon Kitchen Gluten Free Chocolate Chip Cookies
New Moon Kitchen Gluten- Free Chocolate Chip Cookies are the ultimate, all- time favourite cookie. A simple vanilla- infused dough, packed with semi- sweet chips. Bite size, because bite size is fun!

Ingredients:
Garbanzo fava bean flour, sweet sorghum flour, organic brown rice, organic evaporated cane juice, semi- sweet chocolate chips, raw cane sugar, sunflower oil, tapioca starch, potato starch, pure vanilla, cinnamon, baking soda, sea salt and xanthan gum.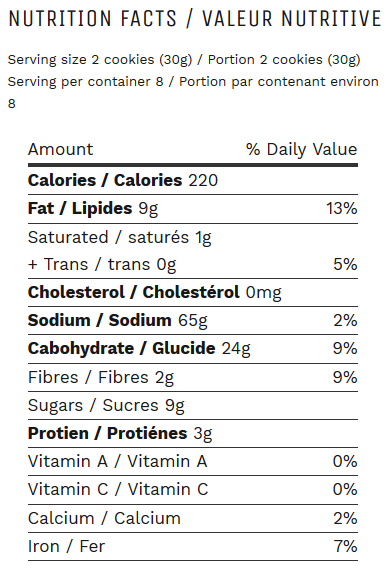 Rochelle:
a few months ago
These are seriously the best allergen-free cookie we have ever tasted! Will be buying these again in the future. My little one is allergic to dairy, eggs, peanuts, tree nuts and wheat. I love how these are made in a dedicated nut free facility, are vegan, kosher and gluten free! Wish they made more treats aside from cookies.
Page
1