Niu Body Nourish Cleansing Oil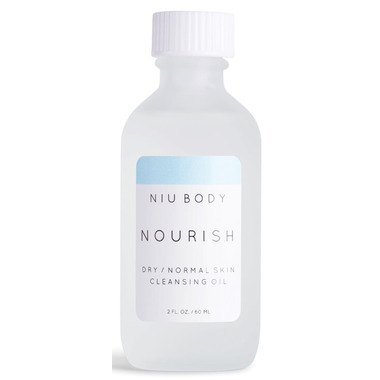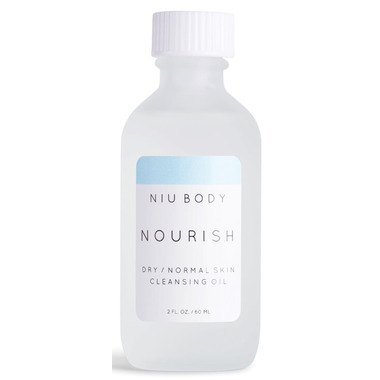 Niu Body Nourish Cleansing Oil
Remove all evidence of winged eyeliner failed attempts with our cleansing oil for normal-dry skin. It dissolves waterproof makeup without stripping your skin of its natural moisture - leaving you with a soft, non-greasy, and clear complexion. With geranium and lavender oils, this cleansing oil has a calming scent that leaves your mind as refreshed as your beautiful skin.

Coconut oil: The magic behind all NIU BODY cleansers, this nourishing oil easily removes even the toughest waterproof makeup without drying skin. They use non-comedogenic fractionated coconut oil, meaning it moisturizes without clogging your precious pores!
Organic geranium oil:
This anti-bacterial oil helps to even skin tone.
Organic lavender oil: Drop and give me zen! Find your inner yogi with this calming oil that soothes both body and soul. Lavender heals dry and itchy skin while also relaxing the mind.
Directions: Pour desired amount of cleansing oil on cotton pad, swab, or directly on skin to remove dirt, oil, and makeup. Massage face for a mini aromatherapy session and relax with the calming scents of the gentle essential oil blend. Rinse skin to remove excess oil.

Ingredients: Caprylic/Capric Trigylceride (Fractionated Coconut Oil), Pelargonium Graveolens (Geranium Oil), Lavandula Angustifolia (Lavender Essential Oil)

Caution: Keep out of reach from children and away from direct sunlight. Do not use if allergic to any of the ingredients, test on a small patch of skin before applying to face.