Nivea Aqua Effect Gentle Cleansing Wipes
Dry to Sensitive Skin
25 Wipes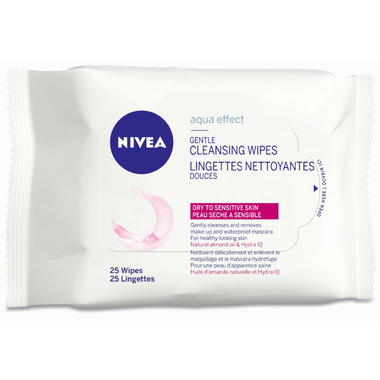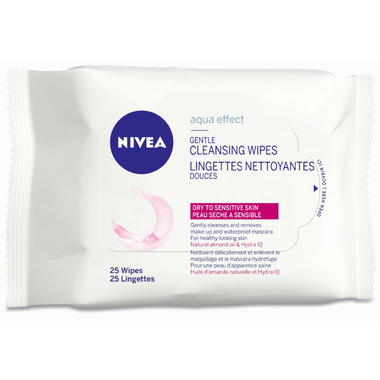 Nivea Aqua Effect Gentle Cleansing Wipes
Dry to Sensitive Skin
25 Wipes
Especially mild cleansing is important to keep the skin's natural moisture balance and prevent dryness. NIVEA Gentle Cleansing Wipes with specially selected natural Almond Oil & Calendula Extracts:
Gently cleanse and soothe your face, neck and eyes in one step respecting the skin's natural moisture balance
Remove waterproof mascara
Results: The skin is completely cleansed, radiant, supple and feeling wonderfully soft.
Dermatologist and ophthalmologist tested.
Annette:
more than a year ago
This was a perfect product to take away on my vacation to Cuba. I did not want to carry around my face cleanser bottles and pads due to space limits. I have never used this product before but due how easy it was to use, you open the bag and pull out a wipe and go over your face, I plan on using all the time. The softness of my face after I used was amazing. I am now going to switch to this product because of the ease and the softness of my skin after I used. Good bye bottles and pads.
Page
1