Nivea MicellAIR Eye Make-Up Remover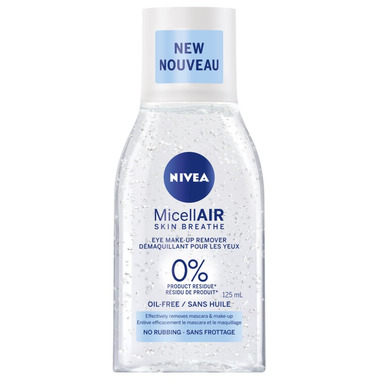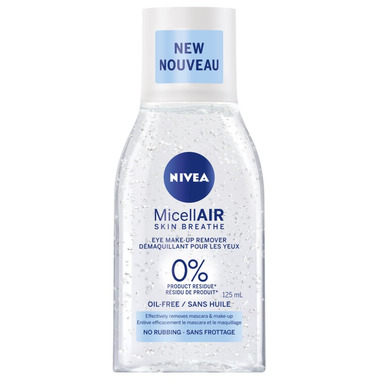 Nivea MicellAIR Eye Make-Up Remover
The first step in your nighttime skincare routine? Removing your eye make-up and mascara. Do it gently yet effectively with Nivea MicellAIR Eye Make-Up Remover. Suitable for sensitive eyes, this micellar makeup remover's oil-free formula works fast, and leaves zero product residue on the skin. No rubbing required!

Features:
• Eye make-up remover
• Effectively removes mascara & make-up
• Oil-free formula
• No rubbing, no residue
• Suitable for sensitive eyes

Dosage:
1) Distribute evenly on cotton pad.
2) Gently press onto closed eyes.
3) Wait a few seconds.
4) Remove pad in downward direction.