Nivea Protect & Care Anti-Perspirant Stick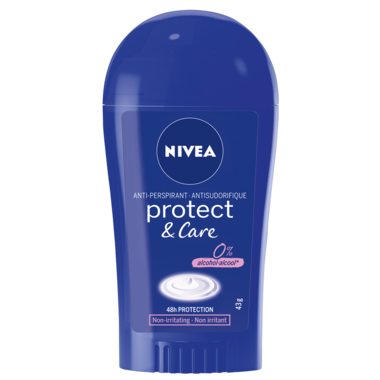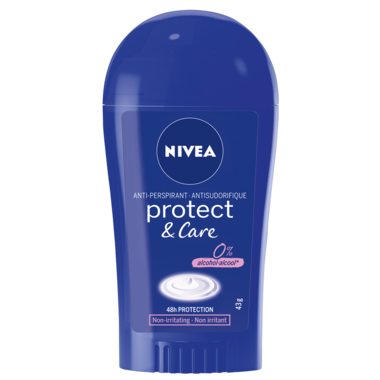 Nivea Protect & Care Anti-Perspirant Stick
NIVEA Protect & Care anti-perspirant deodorant is strong on sweat yet soft on skin. It protects you for 48 hours against sweat and body odour, without irritation. With the gentle care of NIVEA and the unique scent of NIVEA Creme, it leaves your underarms feeling soft, smooth and fresh.
Features:
With precious Nivea Creme ingredients
Non-irritating
All-day anti-perspirant protection
Dermatologist tested
Directions:
Apply as needed to underarms. Do not apply on irritated or damaged skin.