Nivea Visage DNage Cell Renewal Eye Care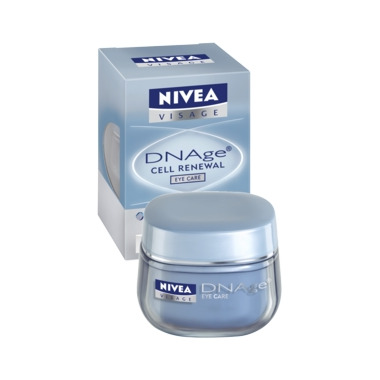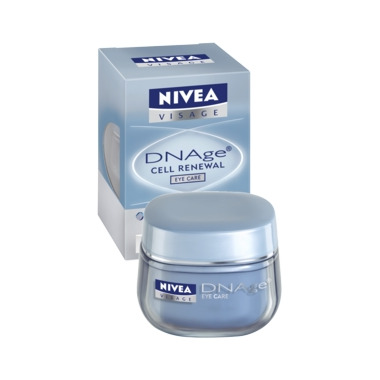 Nivea Visage DNage Cell Renewal Eye Care
The majority of skin ageing is a result of external influences that lead to damage at the core of the skin cell - the DNA. With age the DNA's own renewal capacity declines and cell damages accumulate. This makes our skin age visibly.

Nivea Visage DNage Cell Renewal Eye Care belongs to an Anti-Ageing skincare system - consisting of day, night, eye and zone specific care products with high rejuvenating efficacy. The formula contains cell-active Folic Acid and Creatine. It effectively stimulates healthy cell renewal from within. It is enriched with an UVA/UVB light filter and suitable for contact lens wearers. In combined usage with DNAge Day Care, the skin cells' DNA is protected against future external damage.

Skin's firmness is noticeably improved. Existing wrinkles and puffiness around the eyes are visibly reduced.