Nova Scotia Organics Immune Support Formula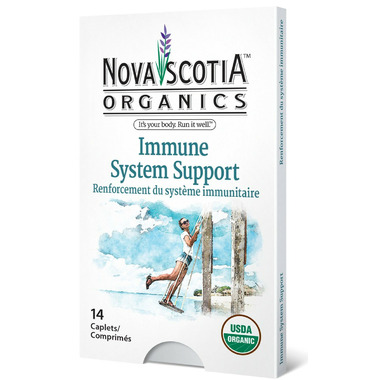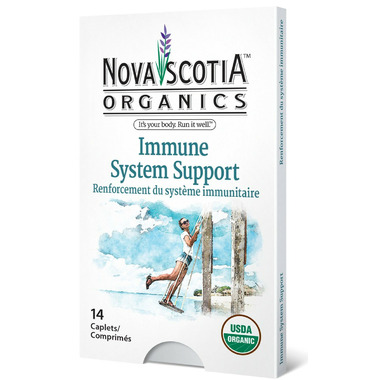 Nova Scotia Organics Immune Support Formula
The Nova Scotia Organics Immune System Support Formula contains three superheroes of the natural world. Astragalus Root has been used in Chinese medicine for centuries to support the immune system. This root is also mentioned in many studies and scientific reports as helping support the increase of white blood cells counts and even help with the toxic effects of chemotherapy.
Also used in both naturopathic and western medicine, Reishi Mushroom extract helps support the production of white blood cells and is even used by those suffering from rheumatoid arthritis. This remarkable mushroom supports a healthy blood pressure and has antioxidant effects. And to add even more punch, the Nova Scotia Organics Immune System Support Formula includes Eleuthero, also known as Siberian Ginseng. Eleuthero has been shown to support the increase of antibodies in the blood and is an 'adaptogen', a fancy name for something that helps increase resistance to emotional, chemical and physical trauma because it reduces nitric oxide and cortisol levels, thereby mitigating the harmful effects of stress.
Features:
Dairy free
Gluten free
GMO free
Herb/Herbal
Magnesium Stearate free
No Fillers
Peanut free
Soy free
Synthetics free
USDA Certified Organic
Vegan
Vegetarian
How to Use (Adults):
Take 2 caplets, 2 times per day.
Cautions and Warnings: Keep this product out of reach of children. Do not use if you have high blood pressure. Consult your healthcare provider prior to use if you: are pregnant or breastfeeding, have an auto-immune/immune system disorder or are taking immunosuppressants, and/or discontinue use if you experience dizziness, irritated skin, nausea, vomiting, diarrhea or fever, or if you have any type of acute infection. Store at room temperature. Do not use if seal is damaged.

Medicinal Ingredients:
Proprietary Blend (Astralagus Root, Reishi Mushroom extract (5:1), Eleuthero Root - 890 mg

Non-Medicinal Ingredients:
Jerusalem artichoke and Acacia Gum (as caplet binders), Carnauba Wax (as processing lubricant).