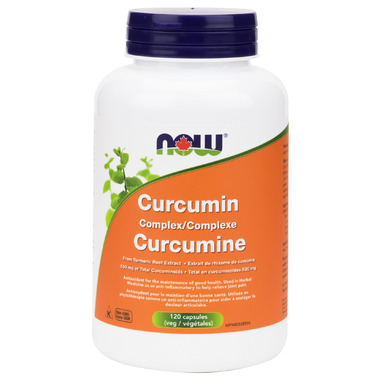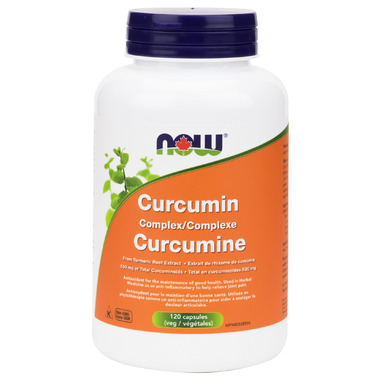 Gaining in popularity in recent years, Curcumin is the major bioactive component found in the roots of Turmeric (Curcuma longa), a plant belonging to the ginger family. Turmeric has been used as a colouring and flavouring agent in South Asian cuisines for centuries, and it has also been recommended by traditional Ayurvedic herbalists for thousands of years. Curcumin has been extensively researched by modern scientists for its various biological activities. Veg capsule delivery provides a product that is suitable for vegetarians and vegans versus the softgel version.
Directions
: Take 1 capsule 3 times daily with food
Ingredients:
Tumeric Root Extract (Curcuma Longa)……665mg
Total Curcuminoids….630mg

Curcumin…………………….............498mg

Demethoxycurcumin.................99mg

Bisdemethoxycurcumin...........33mg

Non-Medicinal Ingredients:
Veg Capsule (hypromellose, water), Magnesium Stearate (vegetable source), Silica
Consult a health care practitioner prior to use if you are pregnant or have gallstones, a bile duct obstruction, stomach ulcers or excess stomach acid, if you are taking antiplatelet medication or blood thinners. Consult a health care practitioner if symptoms persist or worsen. Do not use if inner seal is broken.
GF, Non-GMO, Kosher, Vegetarian/Vegan