NOW Essential Oils Jasmine Oil Blend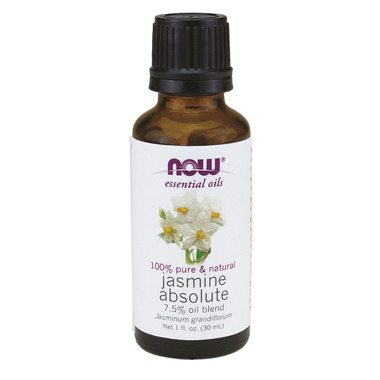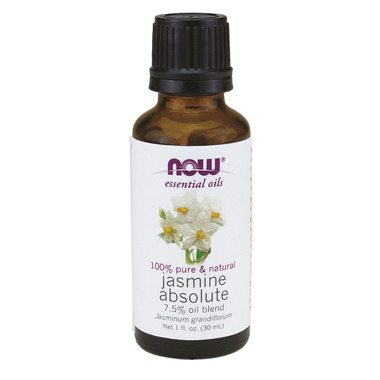 NOW Essential Oils Jasmine Oil Blend
NOW Jasmine Absolute Oil is an exquisite blend of essential jasmine oil, set in a prediluted base of natural, odourless Grape Seed Oil. Jasmine is a favourite among many perfume makers on account of its sweet, fragrant aroma. NOW Jasmine Absolute Oil is a 100% Natural blend, and is carefully extracted from jasmine flowers.
Features:
Jasminum grandiflorum
100% Natural
Contains Grape Seed Oil and 7.5% Jasmine Oil
Suggested Uses:
This blend is already prediluted and ready for use. Try the Relaxing Blend: Add 2 drops each of jasmine absolute oil and lavender oil along with 15 drops of vanilla concentrate oil to a diffuser and enjoy.
Aroma:
Warm, sweet floral.
Benefits:
Romantic, relaxing, calming.
Extraction Method:
Solvent extracted from jasmine flowers.
Ingredients:
Pure jasmine absolute & pure grapeseed oil.
Caution:
Keep out of reach of children. Avoid contact with eyes. If pregnant or lactating, consult your healthcare practitioner before using. Not for internal use.
Audrey:
more than a year ago
I wouldn't buy this again, it doesn't come through the hole in the spout, I have to crack it open and pour it out which makes it hard to control the amount you use. I also agree with the previous reviewer, I would prefer to buy an oil that is pure, and also that is not already miixed in the base oil.
Sherri:
more than a year ago
This essential oil is supposed to be "pure" but the Jasmine oil was solvent extracted, not expeller or cold pressed; the label says so in fine print. Solvent extracted means the essential oil is contaminated by industrial solvents and these go through your skin and into your bloodstream when you use the oil. I only buy cold or expeller pressed oils and wouldn't have bought this one if I'd known. Misleading advertising from Now and Well.
Page
1