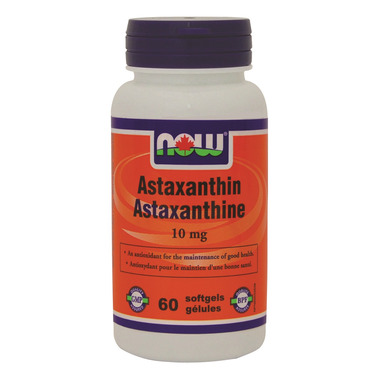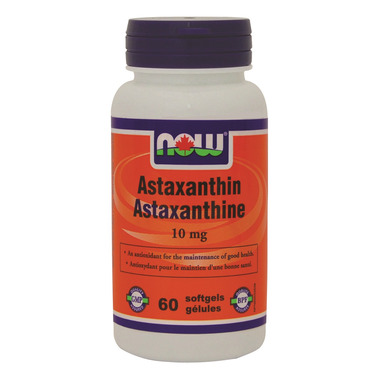 Astaxanthin is a naturally occurring carotenoid sourced from algae that, because of its unique structure, provides a wide range of antioxidant benefits. Since Astaxanthin is able to cross the blood-brain and blood-retina barriers, it can deliver potent protection directly to the eye, brain, and nervous system. Scientific studies have also demonstrated that Astaxanthin can help to support a healthy inflammatory response, making it a supportive nutrient for joint health.
Features:
An antioxidant for good health
NOW's strongest potency - 10 mg
Promotes Healthy Inflammatory Response
Easy to swallow softgels
Convenient 1 pill per day dosage
Ingredients (each softgel contains):
Haematococcus pluvialis Extract ... 110 mg
(Equivalent to 220-660 mg of H. pluvialis (whole organism))
Providing:
Astaxanthin ... 10 mg
Vitamin E ... 6.7 mg ATE
Providing:

Vitamin E ... 10 IU
(as d-alpha tocopherol, from Glycine max. [Soybean])
Directions:
Adult Dosage: Take 1 softgel capsule daily with meals.