NOW Foods Biotin 5000 mcg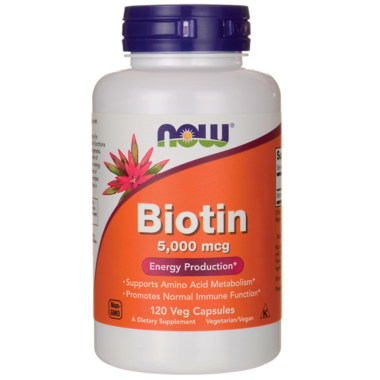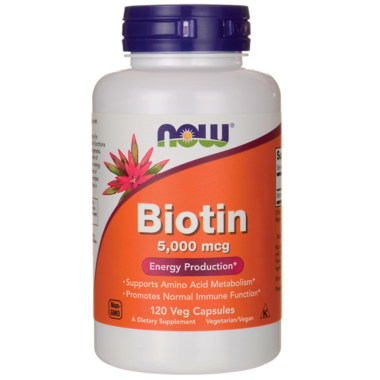 NOW Foods Biotin 5000 mcg
A supplement for overall health, Biotin is a water-soluble vitamin necessary for normal growth and body function. NOW Foods Biotin contains 5000mcg of this important B complex vitamin. Biotin is a key regulatory element in gluconeogenesis, fatty acid synthesis, and in the metabolism of some amino acids.
Alongside its role in energy production, Biotin enhances the synthesis of certain proteins. As well as, promoting normal immune function and playing a critical role in nail, hair and skin health.
Features:
Maintains Good Health
Helps metabolize proteins, fats, carbohydrates
Supports hair, skin, and nail health
High Level Potency
Veg capsule delivery
Adult Dosage: Take 1 capsule daily with meals.
Ingredients:
Each capsule contains: Biotin..........5000mcg
Non Medicinal Ingredients:
Rice Flour, Veg Capsule (hypromellose, water), Magnesium Stearate and Silica
Caution:
Consult a healthcare practitioner for prolonged use. Consult a healthcare practitioner prior to use if you are pregnant or breastfeeding.