NOW Foods Cal Mag Liquid with Vitamin D Blueberry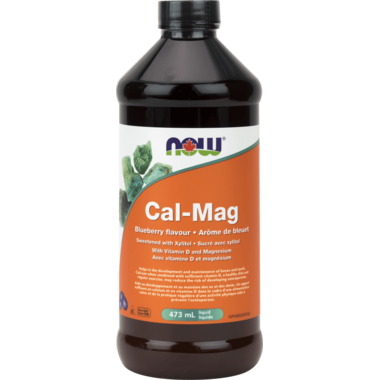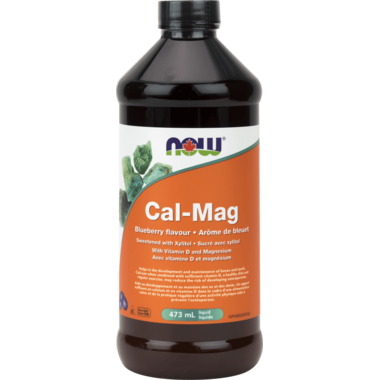 NOW Foods Cal Mag Liquid with Vitamin D Blueberry
NOW Foods Cal Mag Liquid with Vitamin D Blueberry provides calcium in a liquid form for ingestion. Calcium is an important mineral best known for its role in the formation of bone and teeth. Magnesium is another key mineral that plays a complementary role in bone formation. In addition, Vitamin D has been included in this product because it plays an essential role in bone metabolism. Calcium also serves as an integral cofactor in numerous biochemical reactions and Magnesium is known to be involved in more than 300 metabolic reactions. In addition, Magnesium and Calcium work together in several physiological systems, providing support for the maintenance of healthy cardiovascular function as well as for healthy muscle function.
Features:
Helps in the development and maintenance of bones and teeth
Superior Citrate Forms
2:1 Cal/Mag Ratio
Sweetened with Xylitol
Directions:
Adult Dosage: SHAKE VIGOROUSLY BEFORE USE. Take 1 tablespoon (15 mL), once daily. Can be taken undiluted or mixed with water or juice. Take a few hours before or after taking other medications.
Ingredients:
Each tablespoon (15 mL) contains:
Calcium (from Calcium Citrate) 500 mg
Vitamin D (as Ergocalciferol) (400 IU) 10 mcg
Magnesium (from Magnesium Citrate) 250 mg
Non-Medicinal Ingredients:
De-ionized Water, Glycerin, Xylitol, Malic Acid, Xanthan Gum, Potassium Sorbate , Grape skin extract, Blueberry Flavour.