NOW Foods Chewable BerryDophilus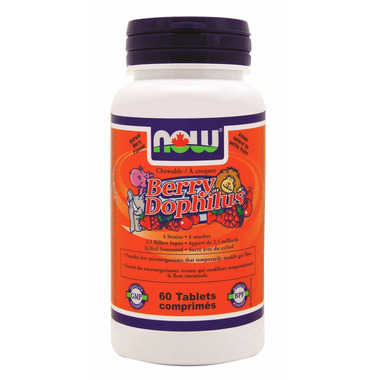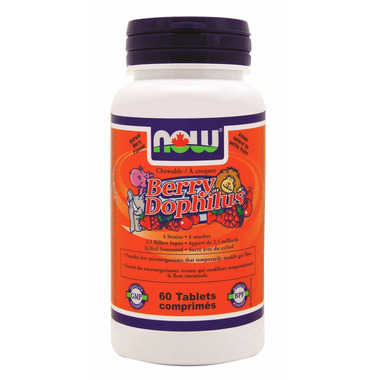 NOW Foods Chewable BerryDophilus
NOW BerryDophilus is a combination of probiotic bacterial strains designed to support gastrointestinal health and healthy immune system function. In addition, healthy intestinal flora also helps to create a favorable environment for the absorption of nutrients. FOS is included in this product to assist healthy growth of acidophilus and bifidus organisms. BerryDophilus can be used by both adults and children. Because it is sweetened with Xylitol, chewable BerryDophilus won't harm teeth and it tastes great.

Suggested Usage:
As a dietary supplement for Children (age 2 and up) and Adults: Chew 1 tablet 1 to 2 times daily between meals or on an empty stomach. For children under 2, use only on the advice of a health practitioner. Keep lid tightly sealed.

Features:
2.5 Billion Input
Natural Berry Flavor
Xylitol Sweetened
A Dietary Supplement

Please be advised that Well.ca follows manufacturer guidelines for storing & shipping probiotics. This product will be shipped with an ice-pack to maintain product efficacy.