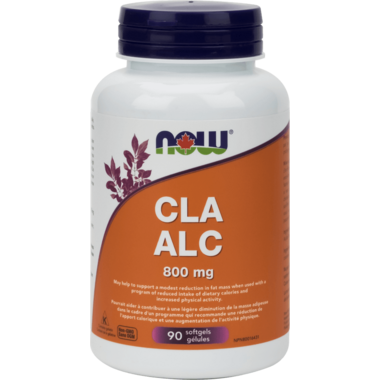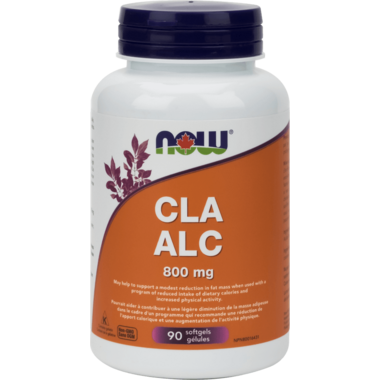 NOW Foods CLA Softgels are derived from Non-GMO Safflower Oil and delivers 800 mg CLA (Conjugated Linoleic Acid) per softgel. CLA is a class of fatty acids produced by animals that is naturally found in beef and dairy products. Although CLA plays an important role in a number of cellular metabolic processes, humans are not able to produce CLA and therefore can only obtain it from the diet. Since CLA is generally more abundant in grazing animals, changes in agricultural practices have resulted in less CLA in our foods, decreasing its availability in modern diets. Therefore, using a CLA supplement is recommended to obtain desirable levels of CLA for its beneficial effects.
Features:
May help to support a modest reduction in fat mass when used with a program of reduced intake of dietary calories and increased physical activity
800 mg of CLA
From Non-GMO Safflower Oil
Corn free, egg free, soy free
Directions:
Adult Dosage: Take 2 softgels, 2 times daily.

Ingredients:
Each softgel contains: Conjugated Linoleic Acid (from Safflower Oil) 800 mg
Non-Medicinal Ingredients:
Softgel (gelatin, glycerin, water, caramel)
Caution:
Consult a health care practitioner for use beyond 6 months. Consult a health care practitioner prior to use if your goal is to achieve weight loss and/or you are pregnant or breastfeeding and/or you are obese or you have cardiovascular disease (CVD) risk factors (e.g. high blood pressure, high cholesterol and/or triglycerides). Do not use if you have CVD, diabetes, metabolic syndrome or insulin resistance. Some people may experience gastrointestinal upset.
Dosage: 800 mg