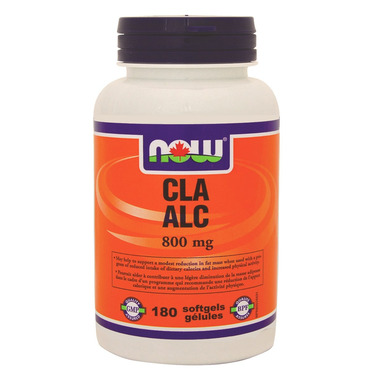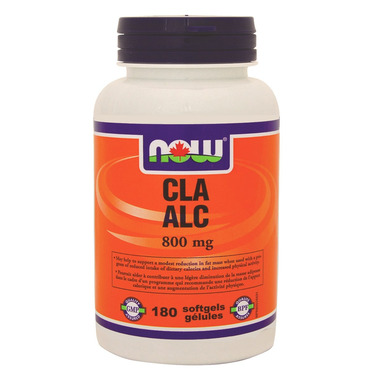 CLA (conjugated linoleic acid) is a distinctive omega-6 fatty acid, and one of the most popular weight management/body composition supplements ever introduced to the health seeking public. Long before the days of heavily processed meats and cheese, the modern diet contained much greater quantities of CLA. Today, most Americans consume less than one gram per day from food. This makes dietary supplementation one of the only effective ways to obtain ideal levels of this important fatty acid. The effectiveness of CLA will not diminish over time, and there is no need to cycle on/off the product. NOW CLA 800 mg will garner the best results when used by individuals who exercise regularly, follow a sensible diet, and take the product consistently.
Suggested Use:
As a dietary supplement, take 3 softgels 1-2 times daily, preferably 1 hour before meals.
Medicinal Ingredients (per 3 softgels):
Non-GMO Safflower Oil ... 3.0 g (3,000 mg)
Conjugated Linoleic Acid (CLA) ... 2.4 g (2,400 mg)
Other Ingredients:
Gelatin, Glycerin, Water and Natural Color.


Free of:
sugar, salt, starch, yeast, wheat, gluten, corn, soy, milk, egg, or preservatives.