NOW Foods Energy & Diet Formula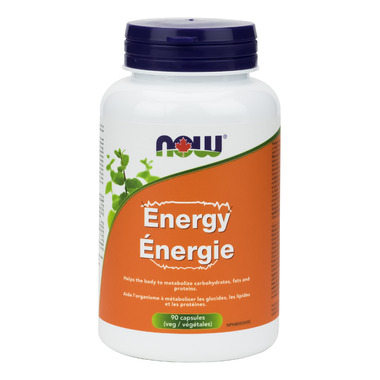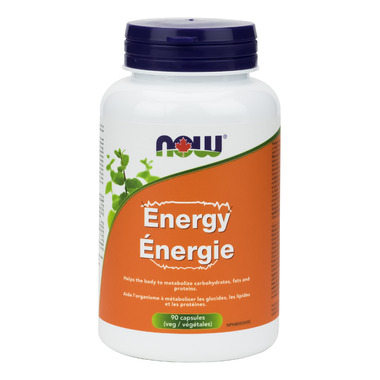 NOW Foods Energy & Diet Formula
NOW Energy combines a comprehensive array of nutrients and dietary ingredients that provide your body with a natural source of energy. This formula does not contain Ephedra (Ma Huang). Instead, we use ingredients such as Guarana, Yerba Mate and Green Tea to provide a natural source of caffeine and support for the thermogenic processes in the body.
Features:
Natural Source of Energy
Metabolic Diet and Adrenal Support
Ephedra Free
Medicinal Capsules:
Vitamin E (as d-alpha Tocopheryl Succinate) ... 15 IU

Vitamin B-1 (from Thiamine HCl) ... 10 mg

Riboflavin (Vitamin B-2) ... 10 mg

Niacin (Vitamin B-3) ... 25 mg

Vitamin B-6 (from Pyridoxine HCl) ... 10 mg

Vitamin B-12 (as Cyanocobalamin) ... 100 mcg

Vitamin B-5 (from Calcium d-Pantothenate) ... 10 mg

Iodine (from Kelp) ... 150 mcg

Chromium (as Chromium Chelavite®) ... 200 mcg

Potassium (from Potassium Aspartate) ... 55 mg

Guarana Standardized Extract (Paullinia cupana) (Seed) ... 280 mg

(Contains 42 mg of Caffeine)

Green Tea Extract (Camellia sinensis) (Leaf) ... 200 mg

(Contains 8 mg of Caffeine)

Panax Ginseng (5% Ginsenosides) (Root) ... 150 mg

Eleuthero (Eleutherococcus senticosus) (Root) ... 150 mg

Rhodiola Extract (Rhodiola rosea) (Root) ... 100 mg

Licorice (Glycyrrhiza glabra) (Root) ... 100 mg

Gotu Kola (Centella asiatica) (Whole Plant) ... 100 mg

Yerba Mate Extract (llex paraguanensis) (Leaf) ... 50 mg

(Contains 4 mg of Caffeine)

Cayenne (Capsicum annuum) (40,000 SHU) (Fruit) ... 50 mg

Alpha Lipoic Acid ... 25 mg

CoQ10 ... 10 mg

Octacosanol (from Spinach) ... 30 mcg
Other Ingredients: Gelatin (capsule) and Magnesium Stearate (vegetable source). Contains soy derivative.

Contains no: sugar, salt, starch, yeast, wheat, gluten, corn, milk, egg, shellfish or preservatives.