NOW Real Food Macadamia Nut Oil
100% Pure & Certified Organic
473 mL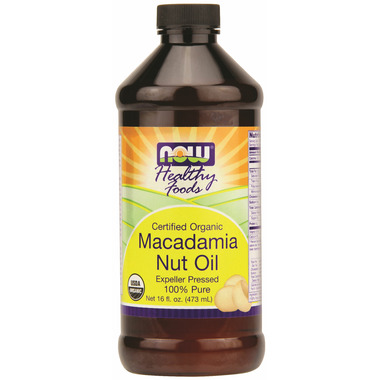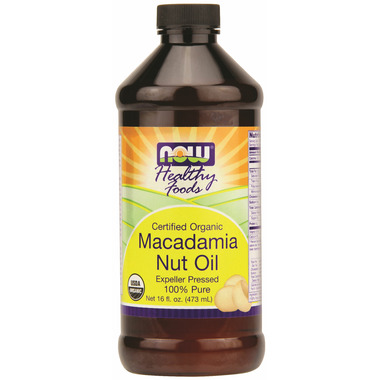 NOW Real Food Macadamia Nut Oil
100% Pure & Certified Organic
473 mL
- We're sorry, this product is no longer available!
- Shop for other products in: Oil

You can travel the world over, and not find a more perfect cooking oil than Macadamia Nut Oil. Its naturally high smoke point (400-450 degrees Fahrenheit) allows for excellent cooking versatility, and even helps reduce the production of trans fatty acids.
To ensure quality and purity, NOW Macadamia Nut Oil uses only unrefined, unhybridized macadamias. At 81% monounsaturated fat, 2% polyunsaturated fat and an incredibly low 2.2 grams of saturated fat, NOW Macadamia Nut Oil has one of the healthiest unsaturated to saturated fat ratios, even greater than that of olive oil!
Features:
Certified organic
Expeller pressed
100% pure
Suggested Uses:
Macadamia Nut Oil is the perfect complement to chicken, fish, vegetables, stir fry and salad dressings. Shake well before use. Store in a cool, dry and dark place.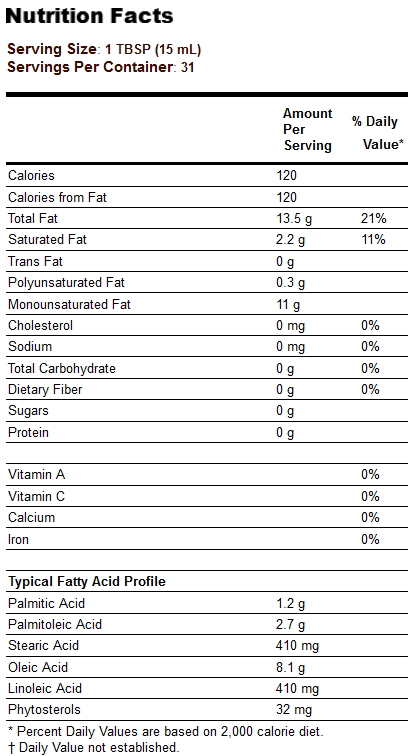 Ingredient:
Organic Macadamia Nut Oil (100% Pure. Unrefined, Expeller Pressed).
Warning:
Please use caution when heating oils and fats. Please note: Oil burns if overheated, DO NOT leave oil unattended when heating, DO NOT pour water on hot or flaming oil, DO NOT pour hot oil into any plastic bottle.