NOW Foods Magnesium & Calcium 2 : 1 Ratio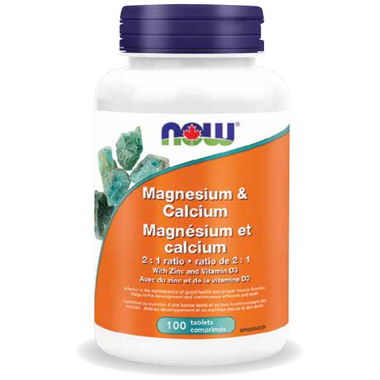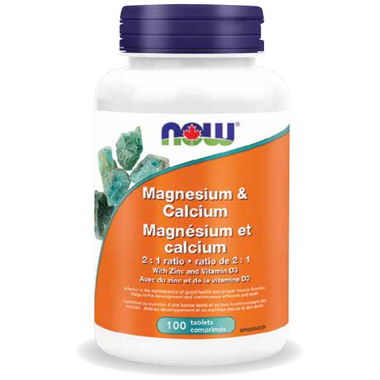 NOW Foods Magnesium & Calcium 2 : 1 Ratio
For those who get some calcium in their diet and are looking for a daily vitamin that better suits their needs. This reverse ratio formula is designed to provide higher levels of Magnesium for those who desire the nerve, muscle and bone supporting effects of this essential mineral. Magnesium is involved in hundreds of enzyme systems in the body to promote general health. Added Zinc and Vitamin D3 further support bone health, plus immune function to help preserve health. Both Magnesium and Calcium are delivered with a multi-source mineral form complex to take advantage of different absorption pathways within different cells and locations in the body.
Features:
This product is suitable for vegetarians and vegans
A factor in the maintenance of good health and proper muscle function
Helps in the development and maintenance of bones and teeth
Directions:
Adult Dosage: Take 1 Tablet daily with food. Take a few hours before
or after taking other medications.
Non-Medicinal Ingredients:
Cellulose, Maltodextrin, Stearic Acid (vegetable
source), Croscarmellose Sodium, Silica, Magnesium Stearate, Vegetarian Grade
Coating (water, hypromellose, titanium dioxide, cellulose, stearic acid).