NOW Foods Omega 3-6-9 1000 mg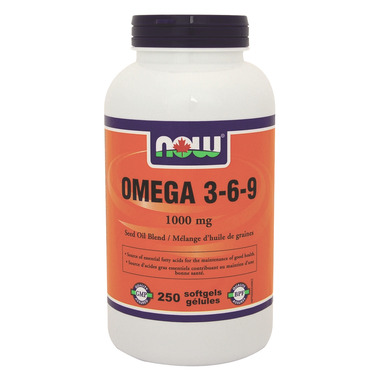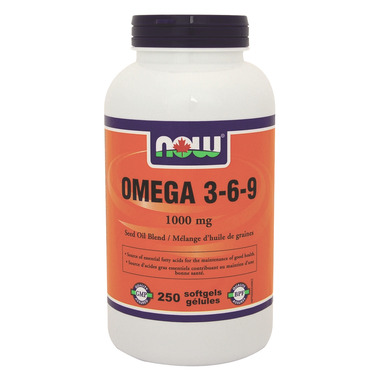 NOW Foods Omega 3-6-9 1000 mg
This NOW product provides a balanced blend of two essential polyunsaturated fatty acids (and their derivatives) necessary for many body functions: Omega 3-6-9 is a blend of Flax Seed, Evening Primrose, Canola, Black Currant and Pumpkin Seed Oils. NOW combines these well-known nutritional oils to create balanced proportions of Omega-3, Omega-6 and Omega-9 fatty acids. The Omega-3, Alpha Linolenic Acid (ALA), and the Omega-6, GLA, play important roles in the maintenance of healthy skin and immune system function. Dietary Oleic Acid, a monounsaturated Omega-9 fatty acid, has been associated with healthy cardiovascular function.

Features:
Source of essential fatty acids for the maintenance of good health
Seed Oil Blend
Cold pressed
Hexane-Free
Other Ingredients: Softgel Capsule (gelatin, glycerin, water, carob).

Contains no: sugar, salt, starch, yeast, wheat, gluten, corn, soy, milk, egg, shellfish or preservatives.